This year saw major changes made to the way the UK Lotto draw is held. The aim was to create more lottery millionaires and on Saturday December 22, they held a UK Lotto Christmas Superdraw. But is it a Superdraw when players wanted no one to win the jackpot?
The rules of the UK Lotto Christmas Superdraw saw the top prize boosted to £15m. A handy sum to win but trailing miles and miles behind the American Mega Millions draw that had a $1.6bn jackpot won earlier this year.
Two Jackpot Winners
The £15m UK Lotto jackpot was shared by two lucky players but that wasn't the best result for all the other players., let's explain why this was the situation. The rules declared that if the jackpot wasn't won, there wouldn't be a rollover. All a bit disappointing as it'd have been great to see a Boxing Day draw with a jackpot of around £17m rather than the £2m that will be available.
No jackpot would mean that the £15m top prize would be shared among all the other prize tiers. That meant that just getting three numbers could have won as much as £100. The previous draw had seen 56,225 players do just that and win £30. The UK Lotto Christmas Superdraw saw 156,964 tickets able to match three of the main numbers but again they only received £30. No wonder players didn't want the jackpot to be won.
No Millionaire Raffle
89 tickets managed to get five of the six main balls, but only received £1,750, a decent win but hardly a life-changing windfall. Two tickets did manage to match five of the main balls and the Bonus Ball to win £1m.
That was one of the major changes made introduced in the shake-up but the fact the Millionaire Raffle has been ended, often means the UK Lotto draw now fails to create a lottery millionaire each time the balls are drawn out. With lots of other draws available, the UK Lotto may need to come up with some new ideas in 2019.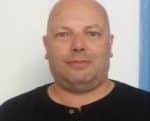 Steve is a self-employed writer and writes on a wide range of subjects. He's written about everything from football previews to politics and even had a spell editing a magazine about women's wrestling!