It has been announced that Zeal Network has refused a €76 million for its German business, Tipp24.com, by rival lottery giant Lottoland.
Explaining the reasons for rejecting the offer, Helmut Becker, CEO of Zeal Network, said "It does not reflect the value of our German business".
Lotto24
It was also suggested by Becker that the attempted purchase was designed to put a spanner in the works of Zeal's planned acquisition of its former subsidiary, Lotto24, which was announced in December (2018).
In turn, Lottoland accused Zeal of acting in the interests of certain shareholders, also stating that it may launch a bid for Lotto24 itself in the near future.
Becker was quick to snap back at Lottoland, saying:
Our plan to convert Tipp24 into a brokerage business and to combine it with Lotto24 will create a strong platform for future growth and is far superior to the Lottoland proposal".
Lottoland Accusations
The war of words between the two lottery companies has been less than gentle, and it is Lottoland which has arguably thrown the hardest verbal punches in the odd sparring match between the two.
Nigel Birrell, the Chief executive of Lottoland, penned a strongly worded letter to Zeal investors which spoke in detail of the assumed risks and dangers of the planned acquisition prior to Lottoland making the offer for Zeal's German facing business.
In the letter, Birrell said:
The announced reasons for the Transaction are not only vague but unsubstantiated and raise several significant issues.
In particular, we believe the board of directors has acted in the interest of certain shareholders and in doing so has not objectively and adequately explored any alternative option which could lead to a better deal for all shareholders."
The offer from Lottoland, which was put forward on January 11th (2019) was swiftly refused by Zeal, stating that it sought to strip them of their most valuable asset.
The Zeal Takeover
If the proposed acquisition of Lotto24 does go through, Zeal claims that it would result in the creation of a €500 million asset with a wide customer base, and has paid no mind to Lottoland's suggestion that the combined business would actually suffer from a lower profit margin after the purchase.
It doesn't seem that the war between the two lottery companies will be calming down any time soon, with more shots expected to be fired in the run up to the possible acquisition of Lotto24 by Zeal, or possibly by Lottoland themselves.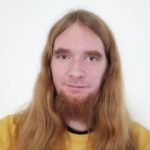 Andy is a 34 year old freelance copywriter with five years experience in the iGaming sector, after making the unexpected move fron music journalism.
He is obsessed with all things technology and has more phones than he has hair.