Bitwin is an emerging player in the online gambling and casino industry but it has already made impressive strides in the field.

To set itself apart from many other online and blockchain-based casino's, Bitwin utilizes stunning and immersive graphics to give the entire gambling experience a realistic, game-like feel. One look at its website and summarized white paper reveals the intense level of detail the Bitwin team have injected into every aspect of the users visual experience.

Blockchain Power
Bitwin's online gambling platform, however, isn't just a pretty face. The backend developers have created a powerful and competitive blockchain protocol based on Ethereum's ERC-20 token technology. Using the power of blockchain, Bitwin utilize their proprietary Bitwin Token (BWT) to provide a fully transparent, provably fair and incorruptibly secure method for users to gamble online with peace of mind.

Furthermore, the use of blockchain technology and smart contracts to oversee all activity by Bitwin staff means the system is immune to the type of mishandling commonly associated with online gambling platforms. Not only is it incredibly safe, the online casino and sportsbook provide near-instant withdrawals to the Ethereum blockchain with negligibly low transaction fees, even on small wagers.

Bitwin 2.0
Bitwin have recently released a next version of its software, Bitwin 2.0.
Using a random number generation (RNG) method that is verifiable on the Ethereum network, Bitwin gives it users a way to double-check any number generated, ensuring nobody can cheat the system. Any transaction performed on a blockchain ledger is permanent, unchangeable and freely available for all to view and audit.
To overcome the problems such as slow transactions times and limited scalabilty that are often associated with blockchain, Bitwin have adopted the technology provided by Raiden Network. By removing unnecessary on-chain activity and limiting it to only the first and final casino result, Raiden network will greatly speed up the gaming experience without compromising security in any way.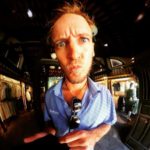 Mark is a freelance writer specializing in fintech, cryptocurrencies and gambling news. He writes for various publications on a wide range of finance and technology related topics and spends his free time traveling the world.