There is no doubt that gambling has allowed many individuals to live a more comfortable life, because they have been able to use their skills to be rewarded. Often times, there is an element of luck that has helped them, as well. Of course, there are others who have risked too much when gambling, which has led to personal and professional issues.

Unfortunately, there are individuals who not only develop a gambling addiction, but often ramp up the gambling addiction because of other addictions that they have. This certainly has been proven in the case of Australian lawyer, Brody Jack Clarke, who has been sentenced to jail.

About Clarke

Many people describe Clarke as a "highly intelligent" and "well educated" man who worked for the law firm Atanaskovic Hartnell. The Australian law firm is well-known, and has represented some of the largest and respected companies in the world, including Chase Manhattan Bank and The Coca-Cola Company.
Clarke was also apparently addicted to cocaine, which may have led to the fact that he gambled millions per day online. He apparently would bet as much as $1.5 million on a sporting match, and if he lost, would bet the same amount later in the day in an attempt to recoup his losses.

About The Fraud

Clarke was able to bet millions on sporting matches because he was actually stealing funds from a high-profile client. Apparently, Clarke was defrauding Bruce Gordon, a well-known Australian media mogul, in order to fund his gambling habit. For those who are unaware, Gordon owns WIN Television, which has expanded aggressively since the the 1960s. Clarke even impersonated Gordon's son in order to siphon his funds.

Brody Jack Clarke, 36, was fired as soon as the allegations were made. However, it appears as though he will be spending time in jail, as he was sentenced to "up to six years in jail", on Wednesday, January 16, 2019. He will be eligible for parole on January 13, 2002.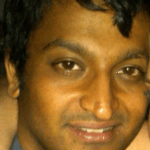 Neil Mathew has been writing about technology and business for years now, and is interested in how emerging technologies will affect the gambling/casino sector.