Vietnamese police have busted an online footbal gambling ring worth $13 million, reports local publication VietnamNet.
According to reports, Hai Phong City municipal police in the Hong Bang District raided a house where they arrested nine alleged suspects and seized thousands of dollars in evidence.
The house, on Tran Hung Dao Street, is believed to have been the headquarters of the illegal gambling operation and contained several cars, motorbikes, computers and mobile phones – all of which were confiscated by officers.
Of those arrested, the only names to be released are those of the suspected mastermind, Tran Vun Chung, and sidekick Dao Quang Tao. The seven further suspects remain under investigation.
Chung has reportedly confessed to charges of gambling and organized gambling while running the operation, which is estimated to have amassed $13 million in profits since October last year.
His accomplice, Tao, is also believed to have been making illegal loans to bettors and demanding interest at above 100 percent.
Vietnamese Gambling Law
Vietnam is a socialist republic and gambling has long been considered an evil amongst its political class. However, the government has recently been relaxing its attitude to the industry, even going so far as to legalize sports betting for over 21 year olds in 2017. Online gambling remains strictly illegal though and can attract jail sentences of up to 10 years.
There have a number of high profile arrests regarding online gambling in the past few years, with 26 members of a Saigon-based online betting ring sentenced to several years in prison last September.
Not long after, a Chinese-Vietnamese national was arrested in connection with a $26 million online soccer betting syndicate in Thanh Hoa province.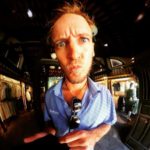 Mark is a freelance writer specializing in fintech, cryptocurrencies and gambling news. He writes for various publications on a wide range of finance and technology related topics and spends his free time traveling the world.