As we reported last week, online gambling platform FortuneJack is currently running its first 'Coin Primaries' ballot to give customers an opportunity to vote for the next digital token it adopts.

The competition is set to feature four new coins with each representing the type of characteristics that are beneficial for gambling with digital currencies. Various factors that make a coin a potential candidate include privacy, transaction speeds, network costs and additional functionality such as smart contract and dApp support.
For the first round of the Coin Primaries selection process, FortuneJack has chosen the cryptocurrencies EOS, Tron (TRX), Verge (XVG) and Ethereum Classic (ETC). With slightly more than 10 days left to vote, Ethereum Classic is currently on top with 46.6 percent of the vote. Tron (TRX) is close behind with 32 percent and EOS and Verge (XVG) have 14 percent and 7.5 percent respectively.

Let's have a brief look at some of the advantages and disadvantages of each coin.

Ethereum Classic (ETC)
Ethereum Classic is a hard fork of the hugely popular Ethereum blockchain and came into existance due to a dispute over how to deal with a hack that occured on the Ethereum blockchain in 2016. With some developers opposed to the idea of editing the blockchain to retrieve funds, the new Ethereum Classic hard fork was created in order to maintain the exact nature of the original Ethereum network.

Ethereum Classic currently hosts over 2000 dApps already, the majority of which are gambling and gaming apps – meaning it shows strong promise for being a network that will function well in an online casino environment.

Tron (TRX)
Tron is the newest cryptocurrency of the bunch but has shot to fame recently due in large part to its founder Justin Sun's business savvy and tireless marketing skills. Following the recent acquisition of massive file-sharing platform BitTorrent and subsequent launch of a BitTorrent token, the Tron network has quickly become one of the few profitable cryptocurrencies in the recent year-long bear market.

The Tron network features an easy to use wallet, fast transaction speeds, immense scalability and is enjoying massive volume at present due almost entirely to gambling activities. These features combined make it an incredibly strong competitor for a leading gambling coin.

EOS
EOS is one of the most powerful and complex blockchains in the list and was recently voted the number one blockchain for the second year running by China's Centre for Information and Industry Development (CCID). Due to its use of Byzantine Fault-Tolerant Delegated Proof of Stake (BFT DPoS) consensus, it can offer a highly secure and decentralized network without any loss of speed and incredibly low transaction costs.

While this makes it an ideal candidate for supporting secure and trustworthy gambling dApps, the wallet does suffer from some complex configuration issues due to its need to use a secondary digital asset to function, similar to that of Ethereum's GAS. Recently, EOS announced a network upgrade that should improve speeds by 35 percent, pushing them to almost 4,000 transactions per second.

Verge (XVG)
The Verge cryptocurrency offers strong security and anonymity and is supported by a huge online community of highly dedicated users. With the addition of its recent Wraith update that utilizes the Tor network, users can transact instantly and privately, removing any waiting times for wallet withdrawals. In addition, all transactions only incur a negligible 0.1 XVG charge, making them practically free.

Verge is one of the most traditional cryptocurrencies on the list and the most similar to Bitcoin in that it uses a Proof of Work (PoW) mining protocol and did not benefit from a pre-mine or ICO. Verge has been used in several online gambling platforms and casino sites and supports several games that pay out winnings in XVG assets.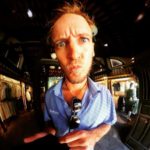 Mark is a freelance writer specializing in fintech, cryptocurrencies and gambling news. He writes for various publications on a wide range of finance and technology related topics and spends his free time traveling the world.