The blockchain-based online casino FortuneJack has announced a new campaign called Coin Primaries to add new cryptocurrencies to the platform on an ongoing basis.
The campaign will involve discussions with various communities and crypto spokespeople and a voting system to add new coins to the casino's already impressive lineup of currencies.
"We are planning to open voting for all FortuneJack users on a specific landing page, the coin that gets most of the votes will be added to our service," announced a FortuneJack rep.
To promote the new system, FortuneJack has included four new coins to be voted for – Tron (TRX), Verge (XVG), Ethereum Classic (ETC) and EOS. The coin with the winning number of votes will be added to the platform.
The idea behind the new scheme is to attract customers who wish to gamble in the coin or token of their choice. Online gambling has become a major driving force behind cryptocurrency adoption, with some estimates suggesting that over 50 percent of monthly crypto-transactions are related to betting activity.
A whopping 300 cryptocurrency bets are made every second, which equates to huge liquidity and growth for any coin that is made available on an online gambling platform. FortuneJack hopes to see the plan further increase mainstream adoption of a broad scope of cryptocurrencies.
Online gambling is also one of the strongest avenues through which cryptocurrency improvements are being developed. The trustless and permissionless nature of blockchain technology provides many advantages to the online casino and gambling industry. Through the use of autonomous smart contracts, many of the problems regarding trust and corruption in the industry can be overcome.
Provably Fair Gambling
One of FortuneJack's key tenents is providing a 'provably fair' gambling experience for all users, irrelevant of budget or experience level. It has been created with aim to meet the needs of both newcomers and veteran gamblers alike and offers one of the most diverse selection of games and currencies available.
As well as the upcoming additions of TRX, XVG, ETC and EOS, users can already gamble with eight other cryptocurrencies including Bitcoin (BTC), Litecoin (LTC), DASH, Ethereum (ETH), Zcash (ZEC), Dogecoin (DOGE), Bitcoin Cash (BCH), and Monero (XMR).
To vote for your chosen coin you'll need to sign up and get your 25 free spins and then head over to the "Coin Primaries" section to cast your vote.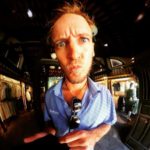 Mark is a freelance writer specializing in fintech, cryptocurrencies and gambling news. He writes for various publications on a wide range of finance and technology related topics and spends his free time traveling the world.