Bulgarian-based online gaming company UltraPlay has won yet another award for being the world's number one eSports supplier for the second time in a row. The company hosts the revolutionary eSports platform ODDS.GG, a veritable cornucopia of gaming and betting content that includes a sportsbook, live market odds, 25+ competitive multiplayer games, and over 3000 events and tournaments each month.
The eSports Supplier of the Year award, presented by Starlet Awards, cements the firm's position as one of the top eSports betting platforms in the world. Earlier this year, UltraPlay won a similar award for Best Overall eSports Service Provider from the Central and Eastern Europe Gaming Conference (CEEGC), hosted in Budapest on September 25th. Prior to receiving that award, the company was also named Top eSports Betting Supplier at the EGR B2B (business to business) Awards 2019, held in London on June 25th.
In a recent press release announcing this latest accolade, UltraPlay CMO Lyubomira Petrova said:
"We are very excited to receive the Starlet Award that acknowledges our hard work, dedication and innovative concepts in developing UltraPlay's world-class eSports betting product."
Blockchain and AI-enhanced betting
The UltraPlay platform, whose advanced betting solutions leverage the advantages of blockchain technology for transparency and security, recently partnered with AE Group to further its expansion into Asia. The move follows an upgrade of the UltraPlay eSports betting model, which utilizes a combination of enhanced AI (artificial intelligence) mixed with the input of human traders.
"We believe in our profitable business partnership, which will serve as a gateway for the next level of betting entertainment in Asia," said AE Group Sales Director Eugene Chan.
In addition, UltraPlay's early adoption of cryptocurrencies has helped the company to formulate a powerful blockchain-powered payment system. This means players can place bets within the platform using a range of digital assets, including Bitcoin (BTC), Litecoin (LTC), Ethereum (ETH), Ripple (XRP), Dash, Monero (XMR) and NEO. Crypto bets are supported by crypto payments gateway Coinspaid.
The ODDS.GG eSports Platform
The ODDS.GG platform hosts a range of popular eSports games, including StarCraft 2, World of Warcraft, Call of Duty, Counter-Strike: Global Offensive, Halo, PUBG, Overwatch, Rainbow 6, and NBA2k League.
Some of it's more popular tournaments include Call of Duty World League, Dreamhack, Major Leauge Gaming, Smite Pro League, World Electronic Sports Games, and Blast Pro Series.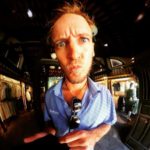 Mark is a freelance writer specializing in fintech, cryptocurrencies and gambling news. He writes for various publications on a wide range of finance and technology related topics and spends his free time traveling the world.