There are few things that people around the world associate with the USA more than American football, and with good reason. Many Americans truly consider their sport a part of their identity, and that could be the reason why the Superbowl is such a monumental event, and also why it costs over $5 million for a 30-second ad during it. The cost makes more sense when you consider that over 100 million Americans tune in every year to the Superbowl, of course.
It appears as though the National Football League (NFL) has made a bold move by announcing Ceasars Entertainment as its "Official Casino Sponsor". This is the first time the league has ever had a sponsor of this kind, although other casino companies have inked deals with other sports leagues. For example, MGM Resorts International has been aggressive, inking deals with the National Basketball Association, the National Hockey League, and more.
Existing Partnerships
While the announcement is a monumental one, there are already existing links between certain NFL teams and Ceasars Entertainment, which could explain how this deal came to pass. For example, certain teams such as the Atlanta Falcons, Chicago Bears, New Orleans Saints, and more, already have relationships with the company.
The company operates over 50 casino hotels and hotels, and seven golf courses, and is headquartered in Paradise, Nevada. It also boasts over 65,000 employees, as well.
Of course, since sportsbetting is still highly unregulated in the United States, the NFL was quick to clarify that this sponsorship only concerned casino gambling and not "sports betting" in any sense of the word.
Statements
The President and CEO of Ceasars Entertainment, Mark Frissora, expressed his satisfaction about the deal, and pointed out the massive potential of the partnership. He stated,
All of us at Caesars Entertainment are thrilled to be the first-ever casino partner of the NFL, the most prominent sports league in North America.

Combining the league's 180 million fans with our 55 million Total Rewards loyalty program members will expose millions of people to the exclusive and exciting year-round opportunities at our properties."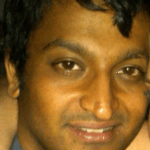 Neil Mathew has been writing about technology and business for years now, and is interested in how emerging technologies will affect the gambling/casino sector.