Online casino platform TRONBet is currently the leading decentralized application (dApp) built on the Tron blockchain and is the number one gambling dApp overall, according to data from dApp monitoring website dAppRadar.

Over the space of 24 hours, TRONBet registers an average of 2,500 individual users and recently recorded a transaction volume of almost 200 million TRX tokens, which is worth a whopping 4.6 million U.S. dollars. It's highest user account ever was recorded on March 18th this year, when it reached 4,500 users in a single day.
TRONBet's new ecosystem and the ANTE Token
As a result of TRONBet's growing popularity, the Tron team have now expanded TRONBet to have its own dApp ecosystem. The system uses the newly-developed ANTE token to redistribute profits from the TRONBet platform, making it possible for users to earn cryptocurrency simply by playing games on the platform.

The new platform has also launched in conjunction with new playing options Slots and Poker within TRONLive, which is its Casino platform. Slots is already available in Beta mode for players to test and will in time be available through TRONLive along with poker and other table games.
How it works
Users can register with the platform at tronbet.io and create a free TRONBet wallet that acts as your online account. There are several wallet options available depending on what device you are using to play.

Desktop wallets include:
GuildWallet
TronLink
Scatter
Mobile phone wallets include:
Once you have created your wallet, simply transfer one of the TRONBet-supported tokens (TRX, ANTE or BTT) on to it and you're ready to play. The sole use of cryptocurrencies on the platform means there is no need to upload sensitive card or banking details, making the experience far more secure.
TRONBet Games
All games developed on TRONBet are supported by the secure and immutable characteristics of the Tron blockchain. This makes them immune to manipulation or corruption by both players or operators and provides a completely transparent record of all transactions. Entries on the ledger cannot be altered by anyone and ensures that any disputes or questions of integrity can be easily resolved.

TRONBet currently features three games called Dice, Moon and Ring. All three are simple games of chance that operate in various different ways.

Dice is the most popular game, offering the ability to guess a number from 1-99 and select if it rolls under or over that number. There are also various options and multipliers to choose that affect your chances and winnings. Ring is similar in a way to routlette, featured a spinning circle that randomly lands of various colours that each offer differing rewards depending on their scarcity within the circle. Moon is a multiplayer game that requires users to guess where an increasing point a graph will stop. The higher you guess and closer you get to the actual stopping point, the more you win.

As mentioned earlier, TRONBet also features Slots in Beta mode and a live casino platform which will be launched soon with several new table games in development, including Poker.
Bonuses, Dividends and Gamification
Players can benefit from several bonuses on the platform and enjoy a certain level of gamification in the form of a league table and the 'Wager Warz' competitive betting integration.

Players can also multiply their winnings by completing a variety of daily tasks, such as winning a certain number of times or several times in a row. The TRONBet dividends system pays out interest to players for locking ANTE tokens into the platform for 24-hours.
The Tron Network
Tron, the underlying blockchain that TRONBet is built upon, utilzies TRX tokens to facilitate transactions on the network. At $1.55 billion, TRX is the 10th largest cryptocurrency by market cap and recently exceeded a total transaction count of 100 million. As of April 28th, there are over 400 dApps developed on the Tron network.

On April 24th, Binance Research, a subsidiary of leading crypto exchange Binance, released a report that it conducted on the Tron network. It outlined several achievements that the TRON Foundation has achieved since it inception in 2017, including its mainnet launch last year and the acquisition of BitTorrent, the most popular peer-to-peer file sharing network in the world.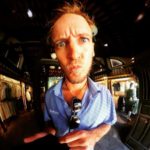 Mark is a freelance writer specializing in fintech, cryptocurrencies and gambling news. He writes for various publications on a wide range of finance and technology related topics and spends his free time traveling the world.