There are plenty of online and mobile slots like Miami Multiplier such as Cubes 2 and Aztec Twist.
Just what is it though that makes the Miami Multiplier such a popular slot you may be asking yourself, well the clue is in the name as the slot offers multipliers that can boost the value of your winning payouts in both its base game and the bonus game, and those multipliers are not shy at appearing onscreen either.
You are always going to be best advised to look up the RTP of any slots you like the look of and might be about to start playing to work out whether it is a game worthy of your real money gaming action, and the RTP of that slot is 96.30%.
During the free spins feature round the multipliers are progressive which means they can reach some huge values, as high as 60x in the case of the Miami Multiplier slot.
Slot Games that are similar to Miami Multiplier:
Cubes 2
Aztec Twist
Let it Snow
Frutz
Mystery Motel
Aztec Twist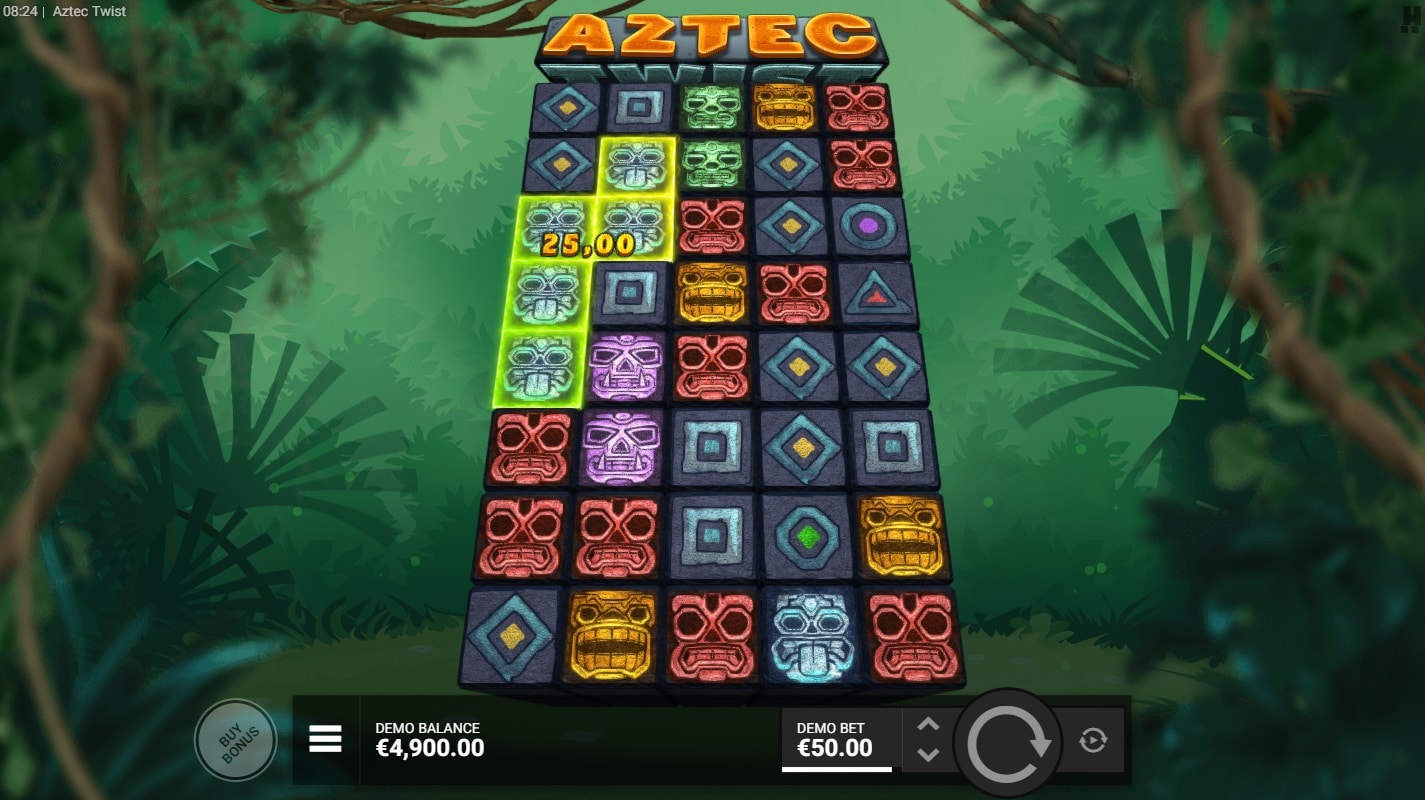 There are so many great playing and high paying slot machines that you can play online these days, you really are going to be spoiled for choice, however if it is slots that are like Miami Multiplier that you do fancy playing today or any time soon then one that I would point you towards playing is the Aztec Twist
There is a lot to that slot that doesn't first meet the eye, for example you could be playing the base game and suddenly be awarded with Respins or you could trigger and then be awarded with the potentially huge paying free spins bonus feature round instead.
You can play that slot for a range of different stake options and no matter how much or how little you play it for the jackpot is always going to be worth 6,880x your stake and the slots is set to return a 96.36% payout percentage as well.
Cubes 2
Moving onto another slot that is similar to Miami Multiplier and one that will admittedly take a little getting used to play we have the Cubes 2 game, make sure you take a look at that slot for once you do sus out how it plays and pays I am more than confident that you will always want to give it a try.
Your task when playing that slot to win is simple, and that is you are going to need to connect five or more identically coloured cubes n the grid, but whilst that grid is not that huge, be aware that you may suddenly trigger the expanding grid feature and when you do the grid becomes much larger and can become an 11×11 position grid.
There are a couple of other reasons why I do think that Cubes 2 is a slot worth tracking down and the first of them is its payout potential for it has been designed with a 10,500x your stake jackpot up for grabs which any player could win on any spin played off and it has also been designed as a higher paying slot by virtue of the fact that it comes with a 96.33% RTP.
Let It Snow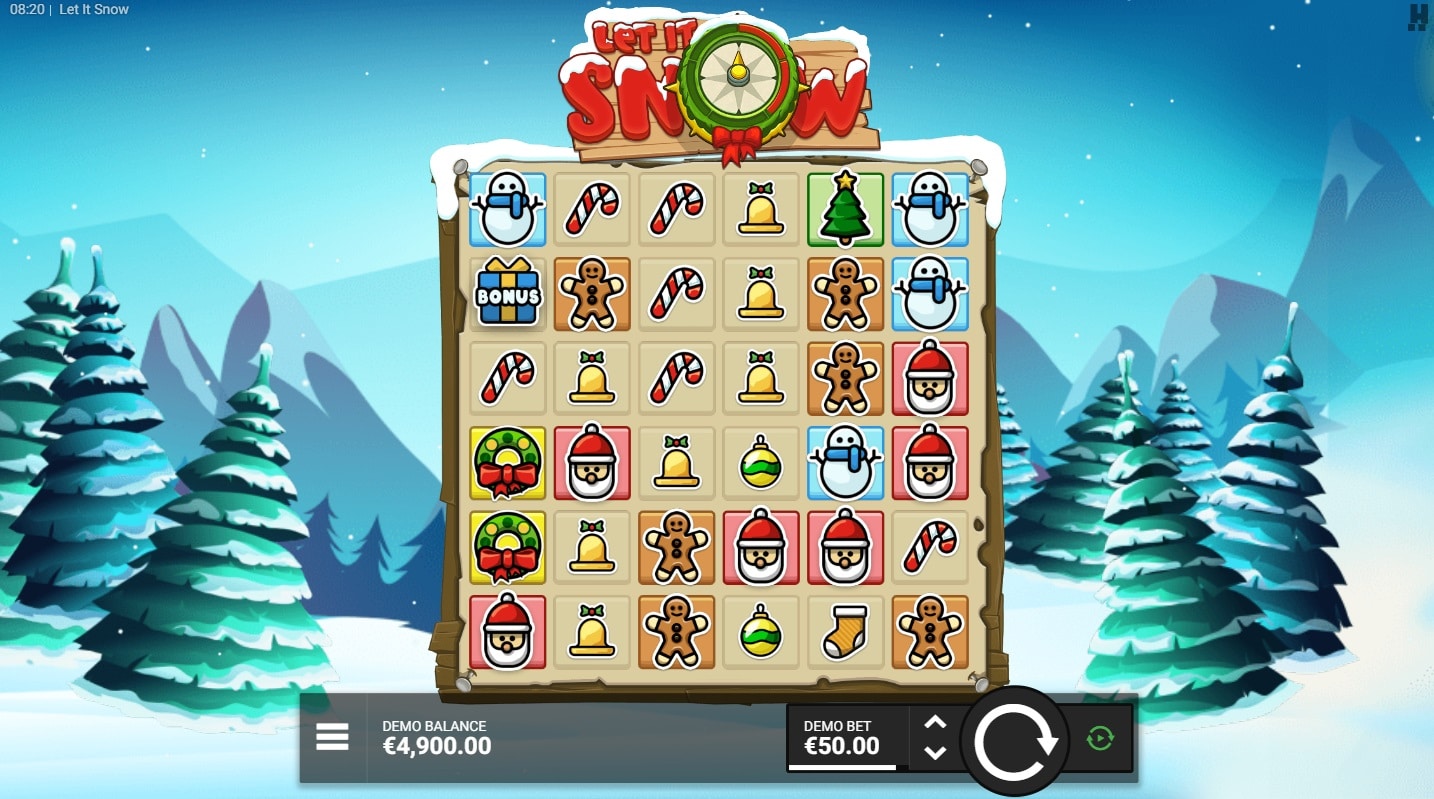 It is going to be your decision whether you do decide to give any of the slots like Miami Multiplier some play time, but I would suggest you possibly pick out a few of them but initially play them via the free play demo mode versions.
By doing so you will then be able to see for yourself if they are as good as they sound and if you did enjoy playing any of them in that no risk playing environment you can always switch over to play them for real money at any time.
One slot that is similar to Miami Multiplier is the Let it Snow slot and there is a lot to that slot that you will find appealing, one being its 96.42% RTP and another being the spreading symbol feature which really can increase your winning potential when it kicks in and is awarded to you.
There are however two additional bonus games that you could trigger when playing that slot and one of them is a set of free spins and the other bonus game which I do have to say is a very exciting one to watch playing off and one on which you really can win big is the wheel spinning additional bonus game, so let us hope if you do play Miami Multiplier you trigger that bonus game as well as the free spins feature too.
Frutz
You really are going to have so much fun playing the slots that are alternatives to the Miami Multiplier slot and could win big on any spin you play off too, and another one to add to your list of slots to play is the colourful looking Frutz slot.
There are a set of 100x multipliers that could spin in when you play that slot and it comes with a bonus game which for reference is a set of free spins with progressive multipliers.
The jackpot is huge working out at some 10,000x your stake jackpot and the certified long term expected payout percentage of that slot is huge too working out at some 96.40%.
Mystery Motel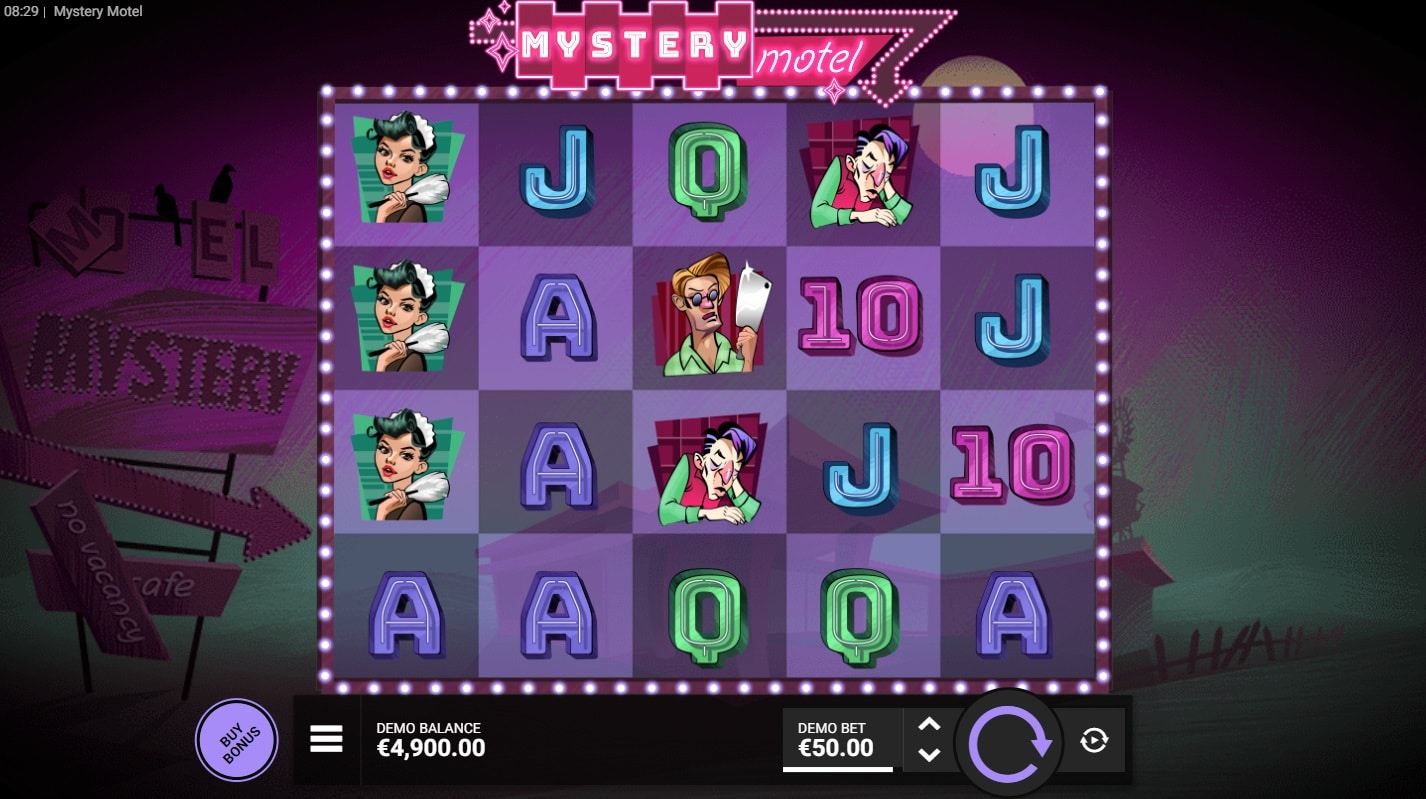 The last slot like Miami Multiplier that I would advise you to at least play for free is the Mystery Motel, and by playing to at no risk you can of course put it through its paces and work out for yourself, based on your experience, whether it is worth playing it for real money at a later date.
A few things worth pointing out about that slot to help you make up your own mind as to whether to play it or not is that it offers a jackpot worth 10,000x your stake, can award you with free spins which can re-trigger 10 times and boast a 96.30% RTP too.
David is a keen slots player and has spent countless hours playing both online and in land based casinos. He enjoys sharing his knowledge of the gambling industry and keeps a keen eye out for the latest online slot games. Contact him by sending an email to david@casinochronicle.net.