Pug life is a brand new slot game from Hacksaw Gaming and some slots like Pug Life include Xpander, Fruit Duel and Stack 'Em.
But as you will probably not have played that new slot before, allow me to give you some idea as to why it is bound to be a huge success and a slot that I am more than convinced that you are going to love playing as well.
To begin with the slot boasts the ever popular sticky wild symbols, however, to make them unique and stand out those wild symbols come with multipliers attached, which can help you form winning payouts that could be boosted by a mind blowing 200x their pay table listed values.
You will of course want to see those sticky wilds spinning in and locking themselves to the reel positions they spun in on as often as possible and that could happen on any spin.
It is also a slot giving you the chance of trigger not one but two quite unique bonus games and with a base game jackpot worth 7,5000x your stake and an RTP that has been verified at being a very appealing 96.33%, it's a slot worth playing for sure.
Slot Games that are similar to Pug Life:
Stack 'Em
King Carrot
Tasty Treats
Xpander
Fruit Duel
Fruit Duel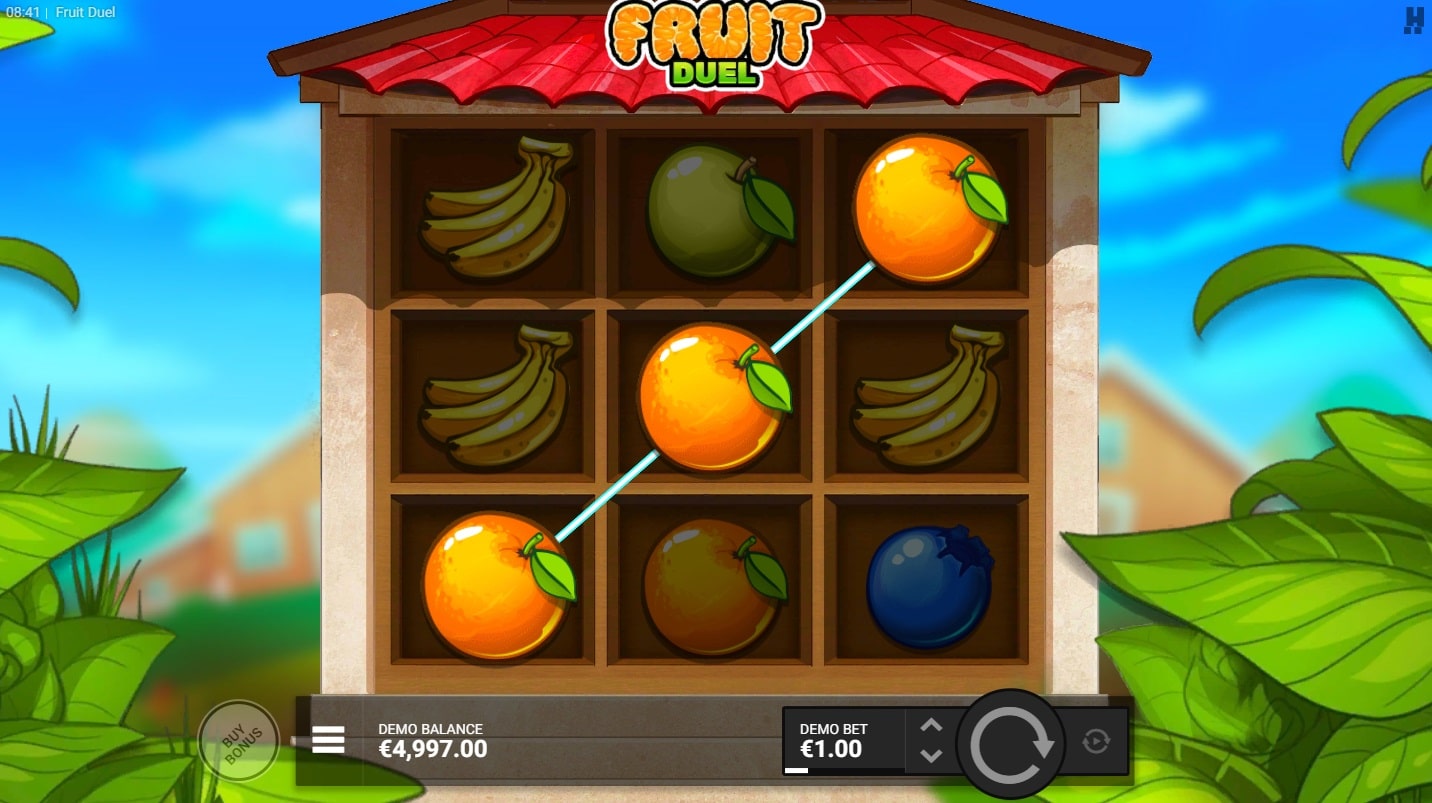 No matter which of the slots like Pug Life you get stuck into playing, you are always going to have the peace of mind in knowing you are playing fair and certified random slots, and ones that will have their payout percentages displayed on their pay tables.
The Fruit Duel slot will keep you entertained for sure if you do decide to give it a whirl online for it comes with a free spins bonus game and on both the base game and that bonus round the Duel Reels playing format is in play.
There is a grid like formation that is the bed of the slot which is a 3×3 grid, and that is where the reel symbols are of course going to make an appearance and its jackpot is big enough that being worth some 3,333x your stake, so make sure you consider giving it a try one day soon, and keep in mind that you can of course play it for free or for real money at any casino sites offering Hacksaw Gaming slot machines.
King Carrot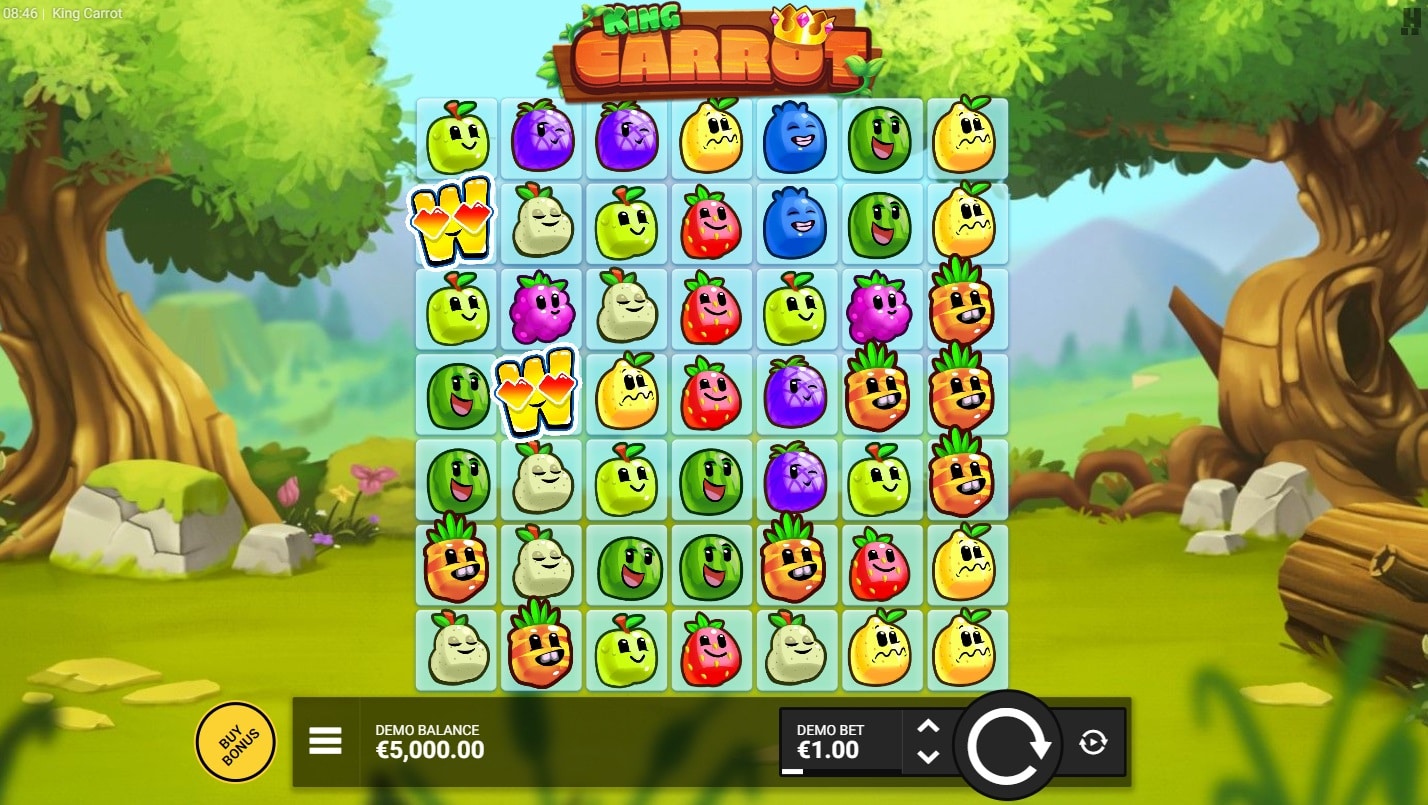 Another highly playable slot like Pug Life is the fun to play and all singing and all dancing King Carrot slot on which you are always going to be able to set the slot to play for a stake level you can afford, and it is also a mobile device compatible slot as well as being available via an online instant play type of gaming platform too.
As for the aspects of this slot that I did like, well the King Carrot symbol is going to replace random symbols with Carrot symbols whenever it has spun in so that is a unique feature for sure however it is a slot on which free spins can be awarded.
That free spins bonus game comes with a bulti in symbol replacement feature so there are some huge winning payouts that can be achieved by players who do give it a whirl and manage to trigger its free spins feature round.
The jackpot that can be won no matter at what stake or coin setting you play it for is a huge one and just so you know that jackpot is worth 10,000x your stake so do keep that in mind.
Tasty Treats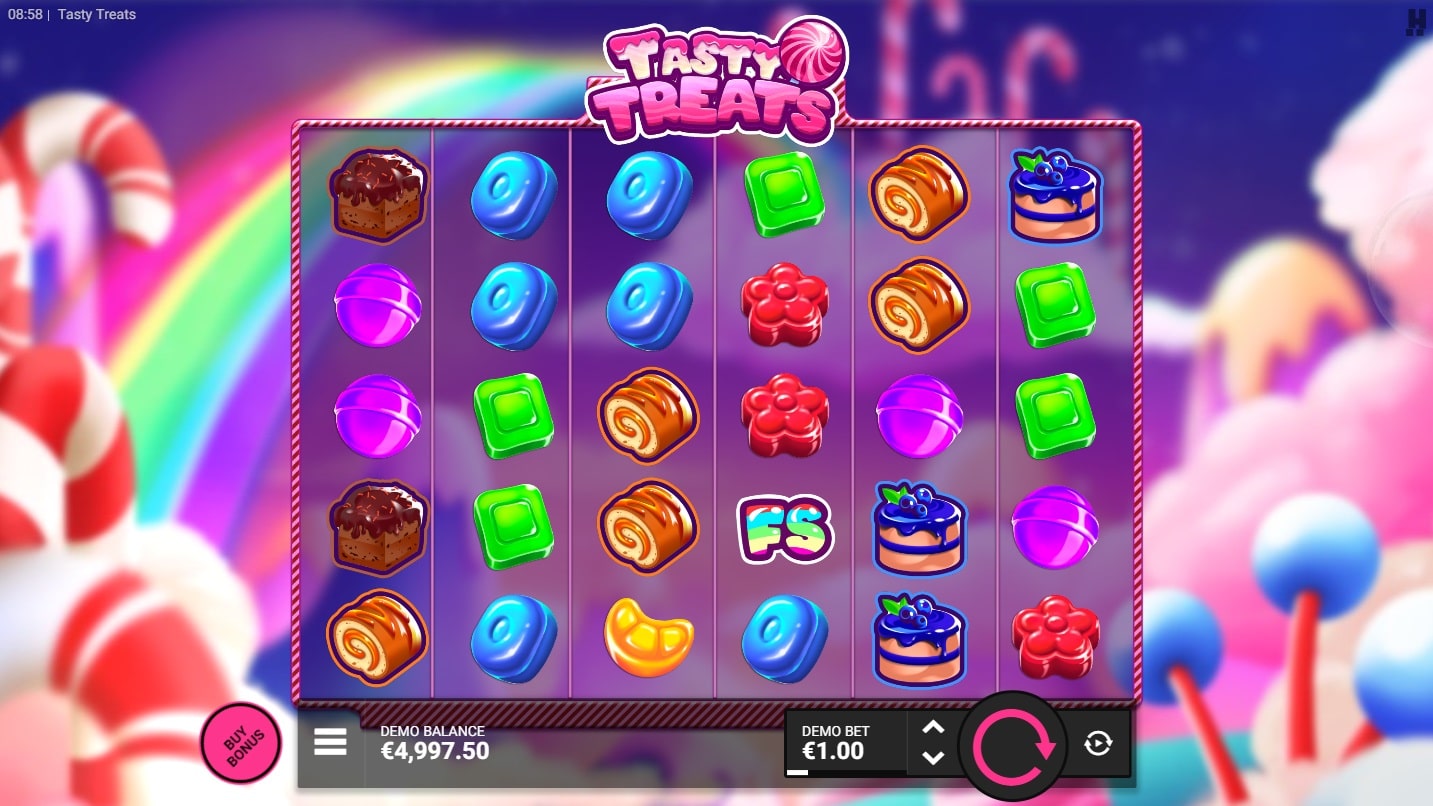 There are of course plenty of classic video slots that are like Pug Life and one that should be high up if not right at the top of similar slots to play is the Tasty Treats slot, if you have not yet given that slot any amount of play time, then you really have been missing out on one of the very best if not the ultimate online slot playing experience you are ever likely to have.
So, what you may be wondering is so good about Tasty Treats, well it is a multis take slot so you are always going to be able to play it for any stake level you like, in fact you can also choose to test drive it at no risk whatsoever via the demo mode version casino sites and apps have available.
But it has to be in my opinion the Bubble Booster that can come into play during both the base game along with the free spins bonus game that make this a slot to be reckoned with.
Those Bubble Boosters are designed in such as way that they can turn into multipliers and wilds and when they do you really can win big when playing this slot, so do consider checking it out and giving it a try is my advice.
Xpander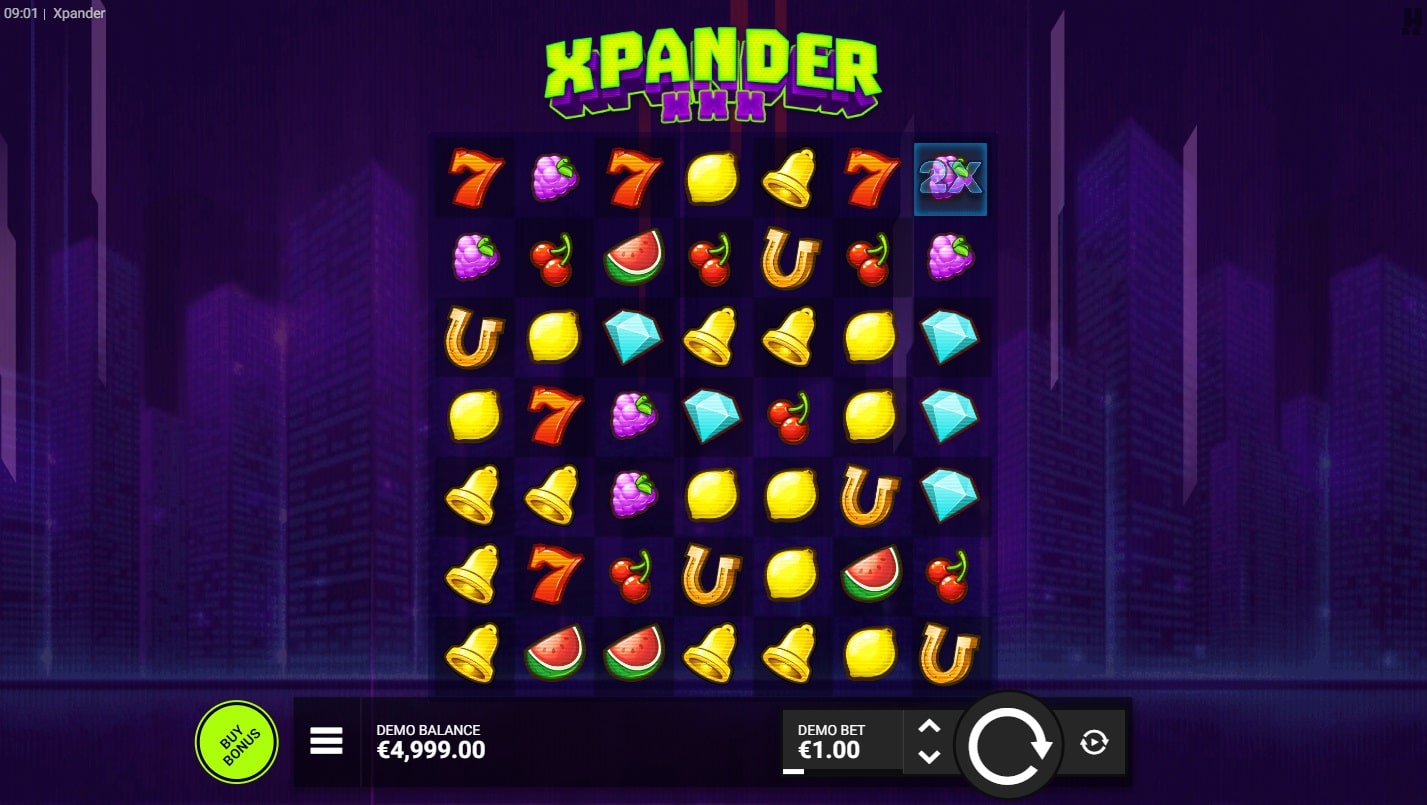 The Xpander slot is a slot like Pug Life in as much as there is some huge payout potential attached to it, and that will soon become very apparent whenever you see the Hopping and Expanding Multipliers coming into live play.
Those symbols can be a large as 4×4 reel positions and can also come with a multiplier as large as 128x, so you can see there is a lot to like about them and the payout potential really is there if everything falls into place when you play that slot.
Stack 'Em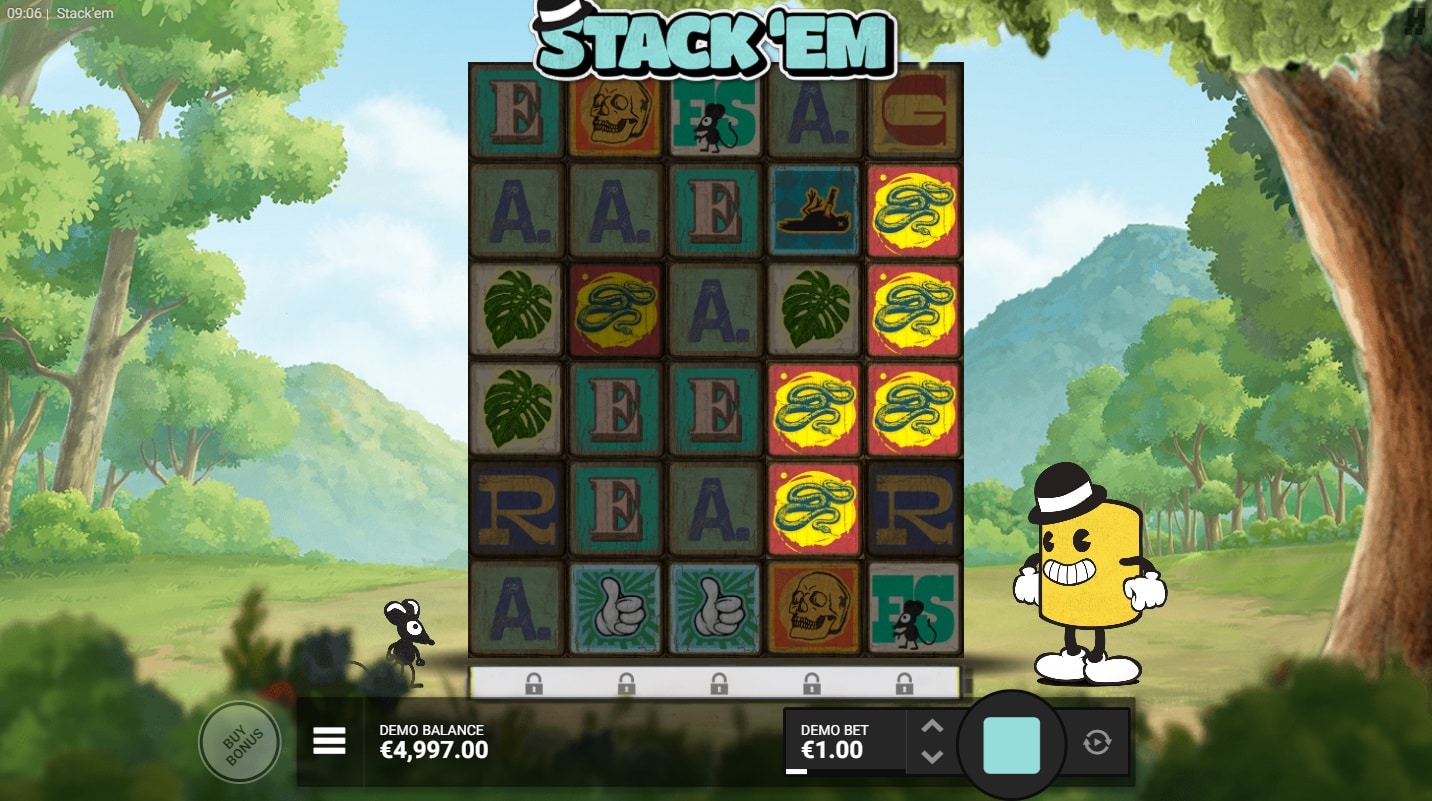 The secret to winning big when you set about playing Stack 'Em which is quite similar to Pug Life is by seeing stacks of matching reel symbols spinning in for when that happens you could then see multipliers that can be as high in value as 30x coming into live play.
There is also a free spins bonus feature round that can come into live play and on top of all that the jackpot that can be won on any spin is large too and that jackpot is going to be worth some 10,000x your stake.
David is a keen slots player and has spent countless hours playing both online and in land based casinos. He enjoys sharing his knowledge of the gambling industry and keeps a keen eye out for the latest online slot games. Contact him by sending an email to david@casinochronicle.net.