Three potentially mega paying slot games are like the Bomb slot including Extreme Forest Fortune, Born Wild Extreme, and the Haunted Circus slot.
However, whilst those slots do of course come with their own unique themes and often a slew of unique bonus games and bonus features, it is the fact that they are all classified as what are known as fixed prize games that makes them all similar in their design.
Those small collection of slots all offer much higher than average jackpots that are truly huge in size, and for example when playing the Bomb you could win a jackpot worth a mind blowing €1million from a single game played off.
The Bomb slot really has been designed in such a way that you are always going to enjoy playing it for not only could you bag that huge and always available top prize jackpot of €1million, but it also comes with a Cluster Pays playing structure, so you will not have any pay lines to worry about or try and keep track of.
When playing it you could also be awarded with a huge 500x multiplier which can significantly boost the value of any standard winning combination and a TNT Blast symbol spinning in will clear a grid of symbols from the screen and allow you to have even more chances of winning that to the Cascading Reels feature.
There is additionally a potentially huge paying bonus game that could also be awarded to you when playing the Bomb, and that is a set of free spins.
One final thing that is good to know about that slot is that it does boast a decent long term expected payout percentage which has been certified as being a high 95.17%.
Slot Games that are similar to the Bomb:
The Haunted Circus
Born Wild Extreme
Extreme Forest Fortune
Haunted Circus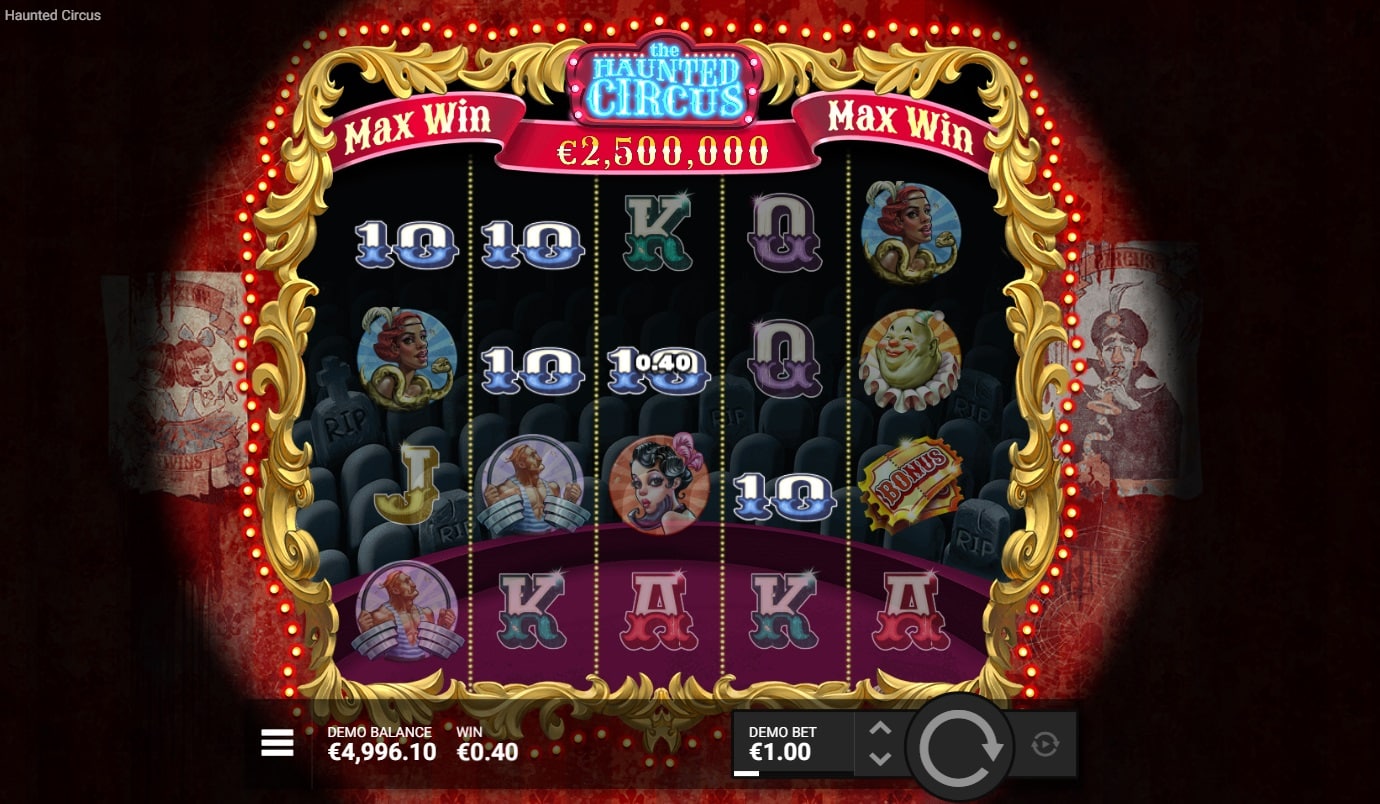 Now that you have some idea of just what it is that is so appealing about fixed prize games you will probably want to start hunting them down and giving them a try, and if you do then a slot like the Bomb that is worth chancing your arm on is Haunted Circus.
What you will discover about that slot game though is it offer an even higher jackpot than the Bomb, that being one valued at a whopping €2.5million, just imagine how much fun you could have and how much your life would change having won a jackpot of that size, which is something you can do when playing Haunted Circus even as a low stake player and not just as a high stake player.
There is quite a bit about that slot which also makes it highly playable, other than of course just its mega sized jackpot. Take for example its free spins bonus feature game, that has been designed in such a way that lucky players could end up re-triggering the free spins up to 10 times.
The best slots to play are of course those that are going to give you plenty of extra ways to win, and with that in mind allow me to tell you that this slot also has its own set of Wild Multipliers.
Those symbols are designed in such a way that they will not only stand in for other standard reel symbols and therefore could help you form any number of winning combinations but they also act as multipliers, therefore boosting the value of winning combinations that they have helped to form too.
I am more than confident you will have a ball playing this slot and one other thing worth knowing is that its long term expected payout percentage has been verified as being 94.83%, so its not a terribly low paying slot, quite the opposite in fact.
Born Wild Extreme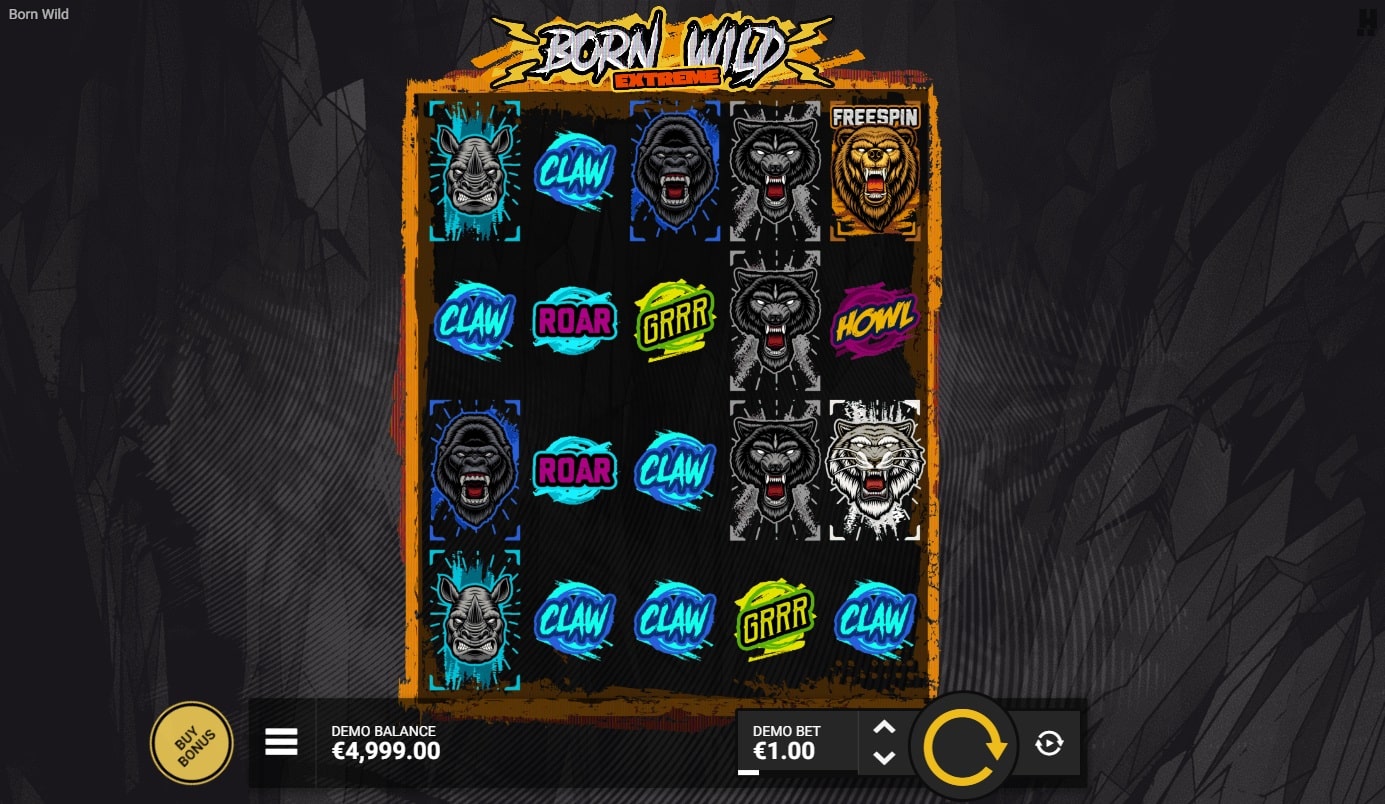 I am sure that once you experience the delights of playing slots like the Bomb you will always want to return to playing them time and time again, for each and every single spin you do play off gives you another chance of winning their mega jackpots.
However, one slot you should be playing if you do have your eyes firmly on playing slots that offer some of the biggest valued jackpots anywhere online is the Hacksaw Gaming designed Born Wild Extreme, and I say that due in no small part due to its fixed prize game jackpot being set at €10million.
There are also some other aspects of playing that colourful and great playing slot that I am more than confident that you will enjoy and find very appealing, and they include a set of sticky wild symbols.
Not only that but spinning in at least three of the bonus game awarding symbols will then see you setting forth and playing off a set of 10 free spins, spin in another set of three of those bonus symbols on any one single free spin played off and you then get another set of 10 free spins awarded to you too. The 93.80% RTP of the Born Wild Extreme slot is also quite a reasonable payout percentage as well.
Extreme Forest Fortune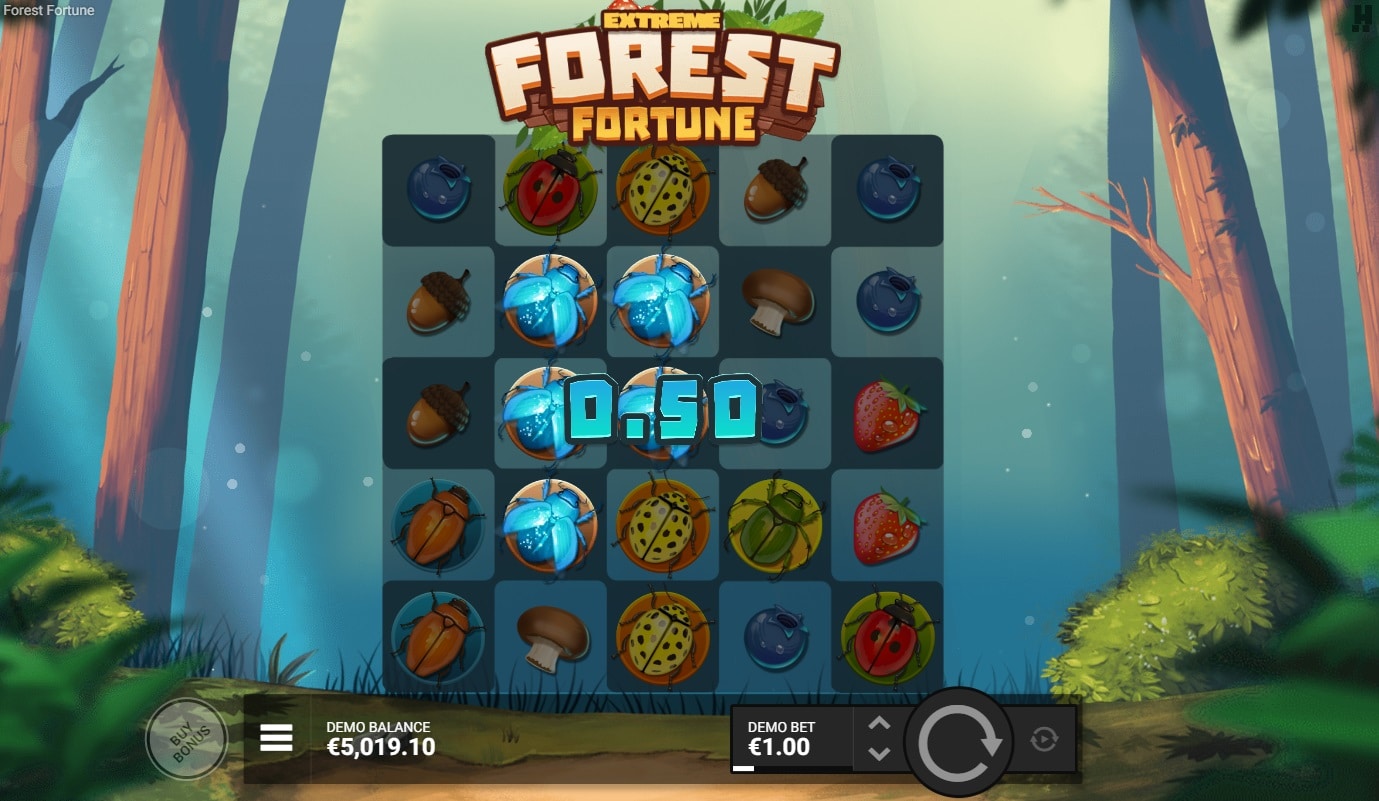 Admittedly there are not that many slots like the Bomb, but I have found you one more than is going to be worth playing if you like triggering bonus games but additionally want the chance of walking off with a mind blowing jackpot.
That slot is the Hacksaw Gaming designed Extreme Forest Fortune and it comes with both Spreading Wild symbols and a free spins feature game on which you collect up all the wild symbols to hopefully help you win big later on in that bonus round.
But two major things that do stick out about the slot and make it a slot that most players will find themselves making a beeline to play online or via a mobile device is that it offers every single play the chance of winning its €3million fixed game prize jackpot and its RTP is quite attractive and not too low being 94.60%
David is a keen slots player and has spent countless hours playing both online and in land based casinos. He enjoys sharing his knowledge of the gambling industry and keeps a keen eye out for the latest online slot games. Contact him by sending an email to david@casinochronicle.net.