Plenty of slot machines these days have auto play settings, and slots like Time Spinners include Stick 'Em and Chaos Crew all of which allow you to set the slots to play themselves automatically but do additionally offer a whole host of unique game play option settings as well.
Just 10 fixed pay lines are spread across the reels of the Time Spinners slot, but do not let that put you off playing it online, for it comes with a high RTP working out at 96.10% along with a huge jackpot on offer as well.
You will be hoping to see the Wild symbols spinning in as much as possible for not only do they stand in for all of the other standard symbols, but they also have multipliers attached to them too.
Plus, when you get more than one of them appearing, they all sync themselves to the highest valued multiplier value, so the potential payouts from the Wilds can be gigantic.
One other aspect of this slot that does make it is must-play game is that during the bonus round those Wild Multipliers will become sticky symbols, meaning that they will always lock themselves into position when they spin in for the duration of that bonus game, so it's certainly an exciting feature round to play off.
Slots that are similar to Time Spinners:
Stick 'Em
Chaos Crew
Aztec Twist
Forest Fortune
Mystery Motel
Stick 'Em Slot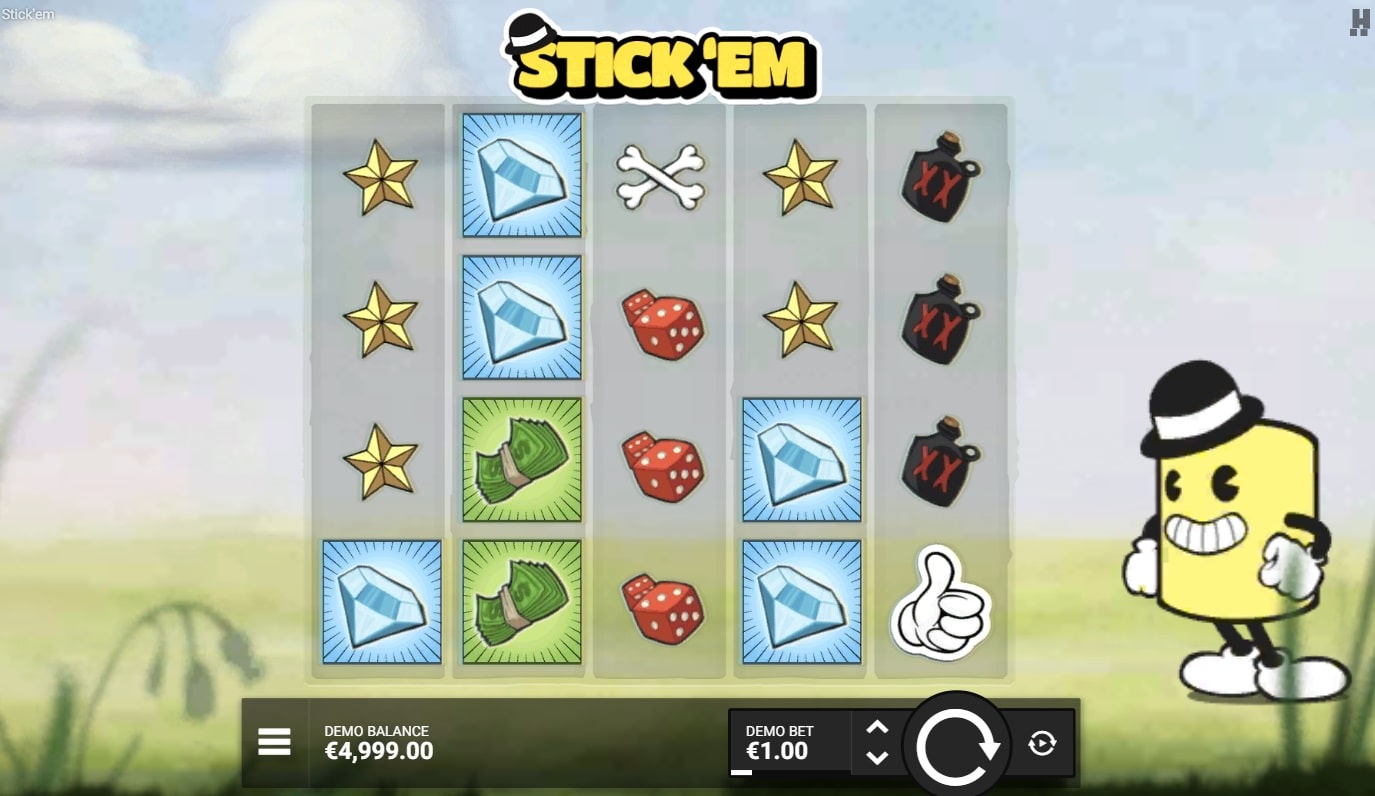 Another slot on which you will be able to pick a stake and the number of spins and then sit back and watch as it plays itself is the Stick 'Em slot, which is a good alternative to Time Spinners, for it too comes with a great playing structure, and one that could see you winning big.
One feature that slot offers players is the Sticky Win feature, and it is one that you will be hoping to see triggering and being awarded to you as often as possible, for there is the chance when it is playing off that you could bag a winning payout worth a whopping 2048x your stake.
The free spins feature round on this slot is also worth triggering or even paying to trigger via the buy a bonus option setting, for in the free spins mode a greater number of the higher paying reel symbols come into play.
There is also a wheel spinning feature round too, and if you get everything lining up when playing off that bonus round there are plenty of mega sized winning payouts waiting to be won.
Chaos Crew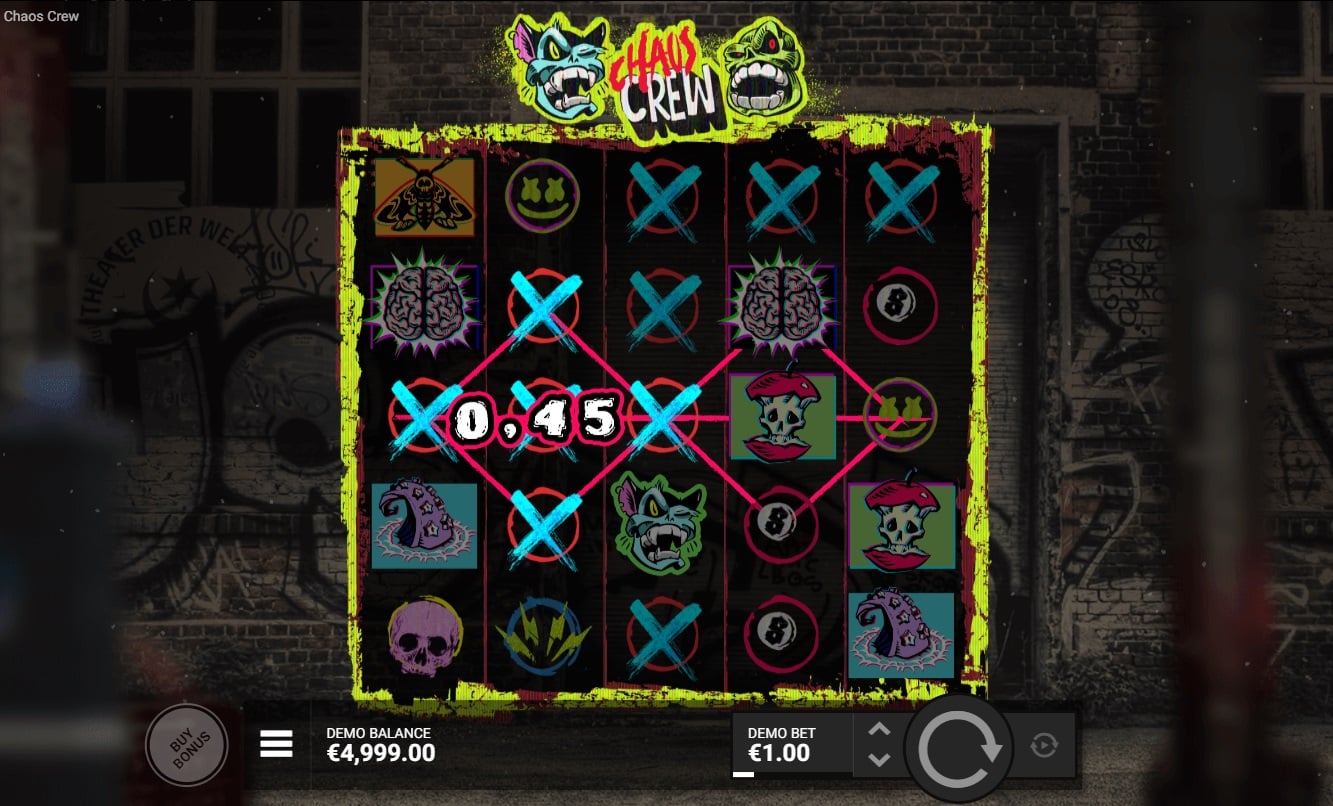 There is another slot like Time Spinners that offers players the chance of picking up and walking off with some truly significant amounts of cash and that slot is called Chaos Crew which is another recent slot game release from the industry leading game design studio Hacksaw Gaming.
Whilst the base game is exciting enough to play, the odds of you winning big get even better when you manage to trigger its main bonus game, which for reference is a set of free spins.
What I do like about that bonus game is its huge payout potential which could see you winning a free spins bonus game winning payout of a whopping 10,000x your stake.
To give you even more chances of seeing some decent sized winning combinations being formed as you play either the base game of the free spins feature round, the Wild symbols are Wild Multipliers and spinning in any of them could see them revealing values as high as 5x, so the more Wilds that spin in as you play the slot the better.
Aztec Twist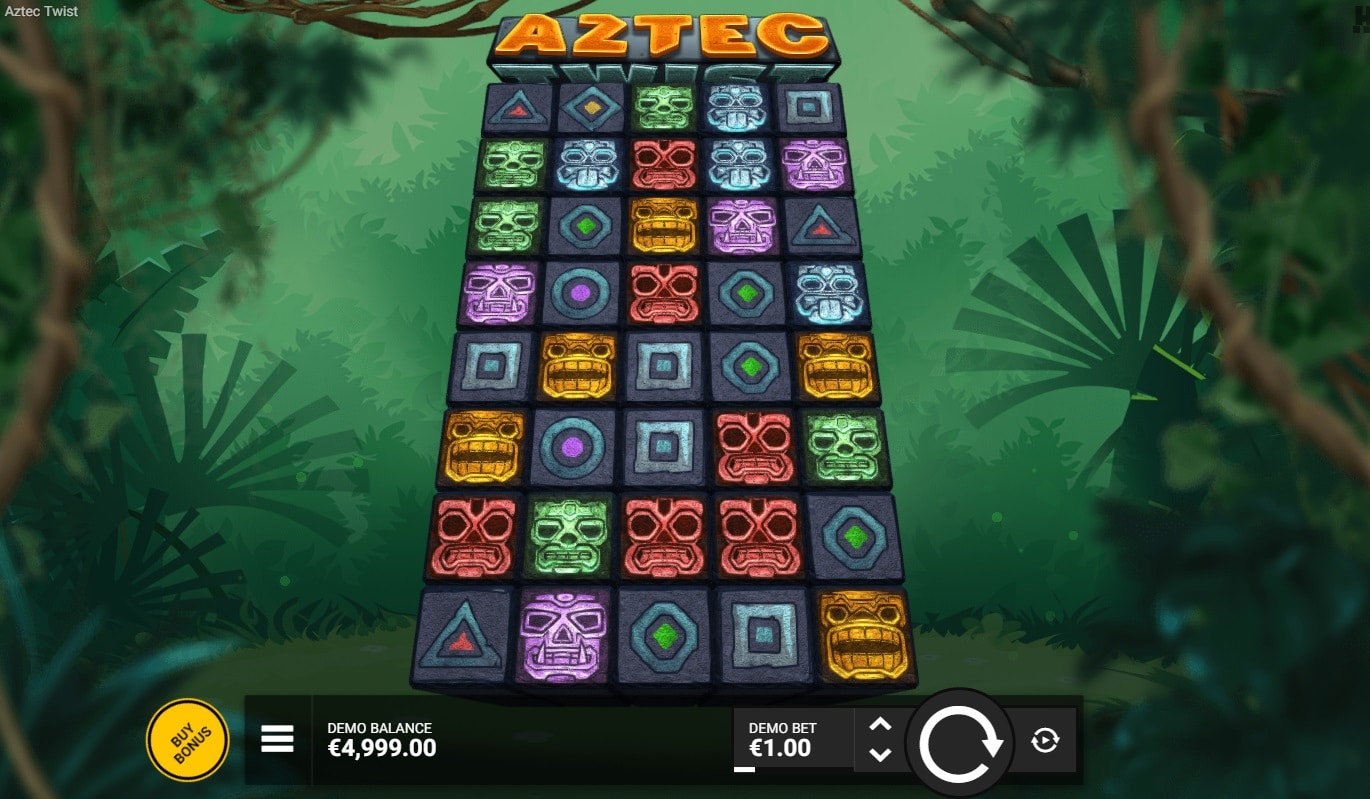 You will enjoy playing yet another similar slot to Time Spinners that slot being Aztec Twist if you are seeking out not only games that have an auto play setting but also slots that come with loads of unique features too.
Whenever you play this slot and get a full row of symbols you will be awarded with a respin, and that is one of the ways you have the chance of winning big.
However, I would say that based on my playing experience of that slot it is via its free spins bonus games that you have the biggest and best chance of banging in some much higher valued winning payouts, and by spinning in the Gold Masks at the free spins are playing off extra wins can be awarded to you.
One other aspect of this slot that should give you an added reason to get stuck into playing it for real money, is that it has been designed in such a way that its jackpot payout from a single game played off is worth over 6800x your stake, so even penny slot players can secure some hefty winning payouts if everything falls into place when playing it.
Forest Fortune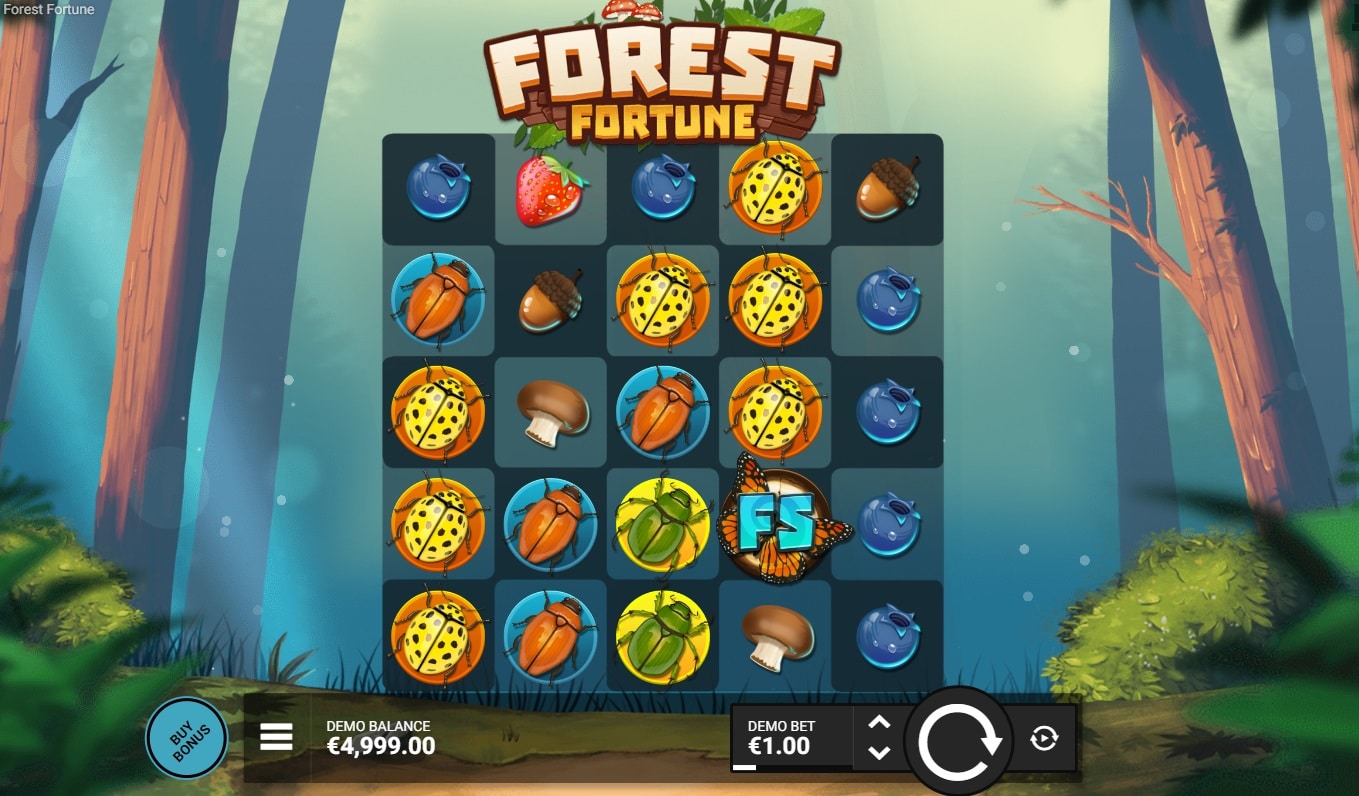 I like the way Hacksaw Gaming have designed the Forest Fortune slot for it is a rather exciting slot to play for several different reasons.
One of those reasons is that it boast what are known as Spreading Wild symbols and as such those symbols can be blown around the screen to add even more Wild symbols and positions onto the screen.
You will be saving up multipliers in the hope you get a large winning payouts via the free spins bonus game attached to the Forest Fortune slot and just so you know the maximum win possible from this slot is a cool 5000x your staked amount.
Mystery Motel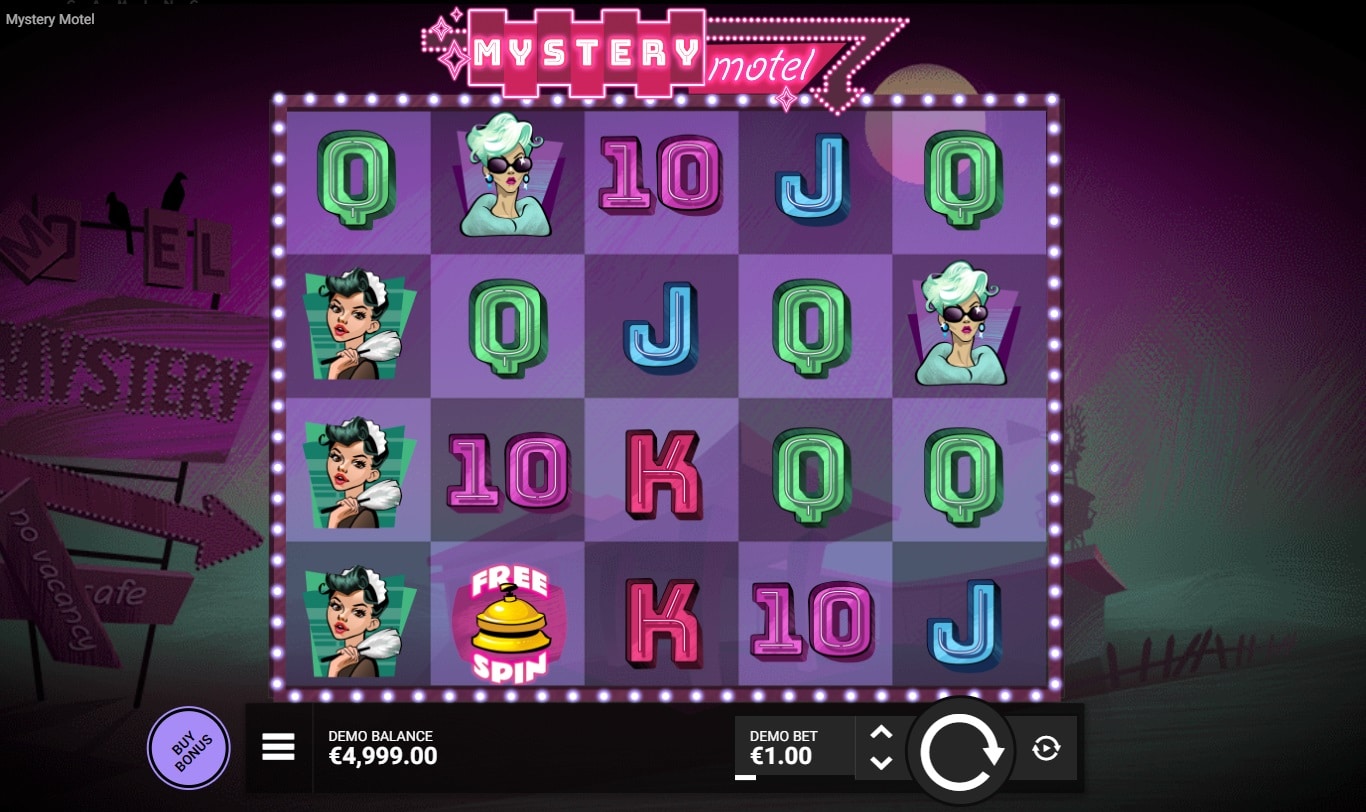 There is a jackpot of 10,000x your stake waiting to be won if you decide to get stuck into playing the Mystery Motel and with a range of low to high staking options you will always be able to afford to play it, even for pennies.
The free spins bonus game coupled with the Wild Multipliers make this yet another exciting slot game to play and one that can give you some extremely exciting online or mobile slot playing sessions, so do look out for it if you want to play alternatives to the Time Spinners slot.
David is a keen slots player and has spent countless hours playing both online and in land based casinos. He enjoys sharing his knowledge of the gambling industry and keeps a keen eye out for the latest online slot games. Contact him by sending an email to david@casinochronicle.net.