UK bookmaker William Hill looks ready to expand its operations in the U.S state of Nevada after The Nevada Gaming Control Board has recommended approval for the licensing of four new properties in Las Vegas, Reno, Laughlin and the California border region.

The Las Vegas sites will operate under the Golden Entertainment label and include race and sportbooks at two Arizona Charlie's venues as well as Stratosphere Casino and the Aquarius Casino in Lauglin. In September last year, William Hill signed a deal with U.S. casino entertainment outfit Eldorado Resorts which cemented its place within the U.S. gambling business and saw its stock rise by 5 percent.

Further developments late last year saw William Hill sign a promotional branding media deal with MSG Networks, the company that broadcasts NHL franchise the New Jersey Devils. The state of New Jersey was one of the first in the U.S. to legalise sports betting after the Supreme Court ruled against the federal sports betting ban.

Now William Hill appears to have its sights set on expanding its operations in the west coast. In addition to the prior mentioned sites, William Hill has also applied for licensing of a race book and sports pool at the Eldorado Hotel and Casino in Reno and the Montbleu in Stateline, as well as plans for a similar operation at Jerry's Nugget Casino in North Las Vegas.

CEO of William Hill's US operations, Joe Asher, voiced the companies intentions to upgrade facilities and invest in improvements at all sites, pending approval from the Nevada Gaming Commission.

Speaking to the Las Vegas Review Journal, Asher said: "We'll typically go in and upgrade the facilities, put in our equipment and the display systems that we use."

William Hill US already operates 137 sportsbooks across the U.S. and has already secured agreements with Eldorado Resorts to begin operations in additional states once regulations have been approved.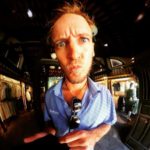 Mark is a freelance writer specializing in fintech, cryptocurrencies and gambling news. He writes for various publications on a wide range of finance and technology related topics and spends his free time traveling the world.