For those of you looking for slots like Chaos Crew they are Frutz and Aztec Twister along with the other games listed in this guide, all of which offer all manner of potentially high paying bonus games and built-in features.
The bonus game that you will be hoping to trigger when you set about playing Chaos Crew is of course its free spins bonus round, and with a potential jackpot of 10,000x your wagered amount also on offer on the base game alone you can see why it is such a popular and much sought after game.
You can also win big thanks to all of the wild multipliers that are attached to the reels too, for they are going to not only help you achieve more winning combinations, but those they do help to form can have their payouts boosted by up to 5x their pay table listed values.
The only real way however, to determine if any slot machine is going to be playable or not over the long term is to find out just how high or low its RTP is, and that slot for reference has been set to return to players 96.30% of their stakes but remember that is over the long term.
Slot Games that are similar to Chaos Crew:
Frutz
Aztec Twist
Cubes 2
Let it Snow
Mystery Motel
Frutz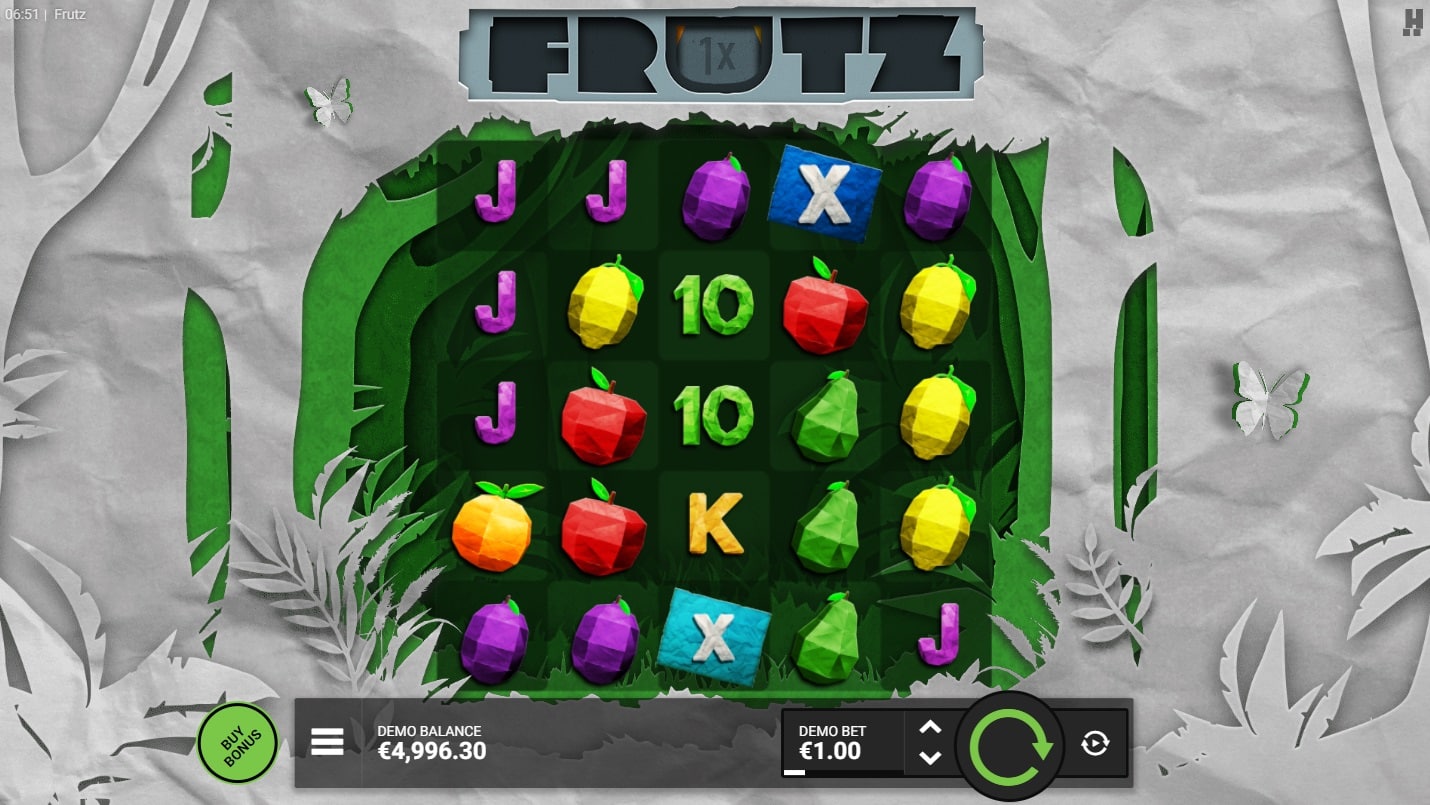 If you haven't yet played any slots that are like Chaos Crew feast your eyes over the Frutz slot, for what you are going to enjoy about playing that game are its huge valued 100x multipliers that are seriously going to boost the value of your payouts whenever they land in a winning combination.
There are also sets of free spins that can be triggered whenever you are playing off the base game, but what makes that bonus game appealing and potentially one that could bag you a small or even very large fortune, is it comes with progressive multipliers.
This is what I would call a medium to high variance slot, border on very volatile if the truth be known so keep that in mind when deciding just how much to wager per spin for you shouldn't set the slot to play for very high stake amounts, unless of course your bankroll is big enough to sustain such stakes.
It has a jackpot up for grabs that is going to be valued at 10,000x your stake and it also comes with a higher than average RTP of some 96.40% as well.
Aztec Twist
Another must-play alternative to the Chaos Crew slot is Aztec Twist, and as you can see from the screenshot above, it is a fully themed slot which includes both the backdrop of the game and the reel symbols too.
It is a slot on which you could be repeatedly awarded with respins, and with some luck in playing there is always going to be the chance that you could trigger the free spins bonus feature round, which is where for reference, some of the high valued winning payouts can be achieved.
What I personal do like about the design of that Hacksaw Gaming developed slot is that is boast both a 6,880x your stake jackpot and a high 96.36% payout percentage.
If you do fancy playing that slot or any of the other ones like Chaos Crew, you can first sample the delights of playing any of them in a no risk playing environment as a demo mode version of each game is available to both online or mobile players at all casinos that carry those slots, and by playing or free initially, then you can see if they are games worth playing for real money and can also get to grips with each of their unique and often never seen before playing structures too.
Cubes 2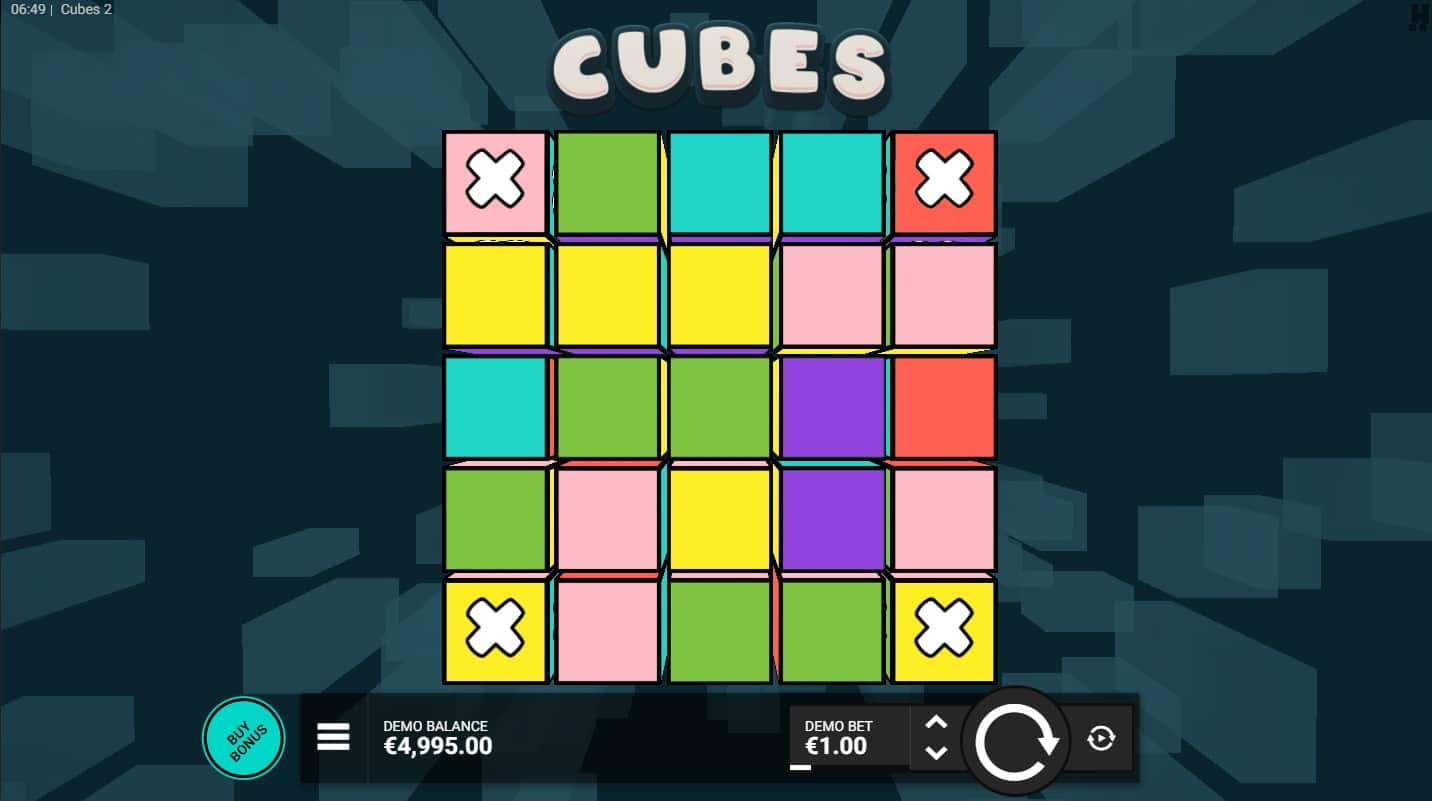 The slots like Chaos Crew are all going to be offering you some decent paybacks and another of them, that being the Cubes 2 also comes with a massive jackpot up for grabs.
That jackpot is valued at 10.500x your stake and the RTP is above average too, working out at some 96.33%.
It may take a little getting used to, that slot, for the way you win is by connecting up at the very least five or more identically coloured cubes, that does however become much easier as soon as you trigger the expanding grid feature, for when you do the grid that the reel symbols appears on grows in size to an 11×11 symbol grid, so do look out for that bonus feature triggering, in fact you cannot miss it when it does.
Let It Snow
A no nonsense alternative to the Chaos Crew slot is the Let it Snow slot on which there is both a set of free spins waiting to be triggered and also a wheel spinning type of bonus game, both of which can and often do bang out some huge amounts of cash to real money players.
The game boasts a high payout percentage that being 96.42% and to add even more excitement to the base game you could trigger the spreading symbol feature which could see lots of the same matching reel symbols being added to the screen.
Mystery Motel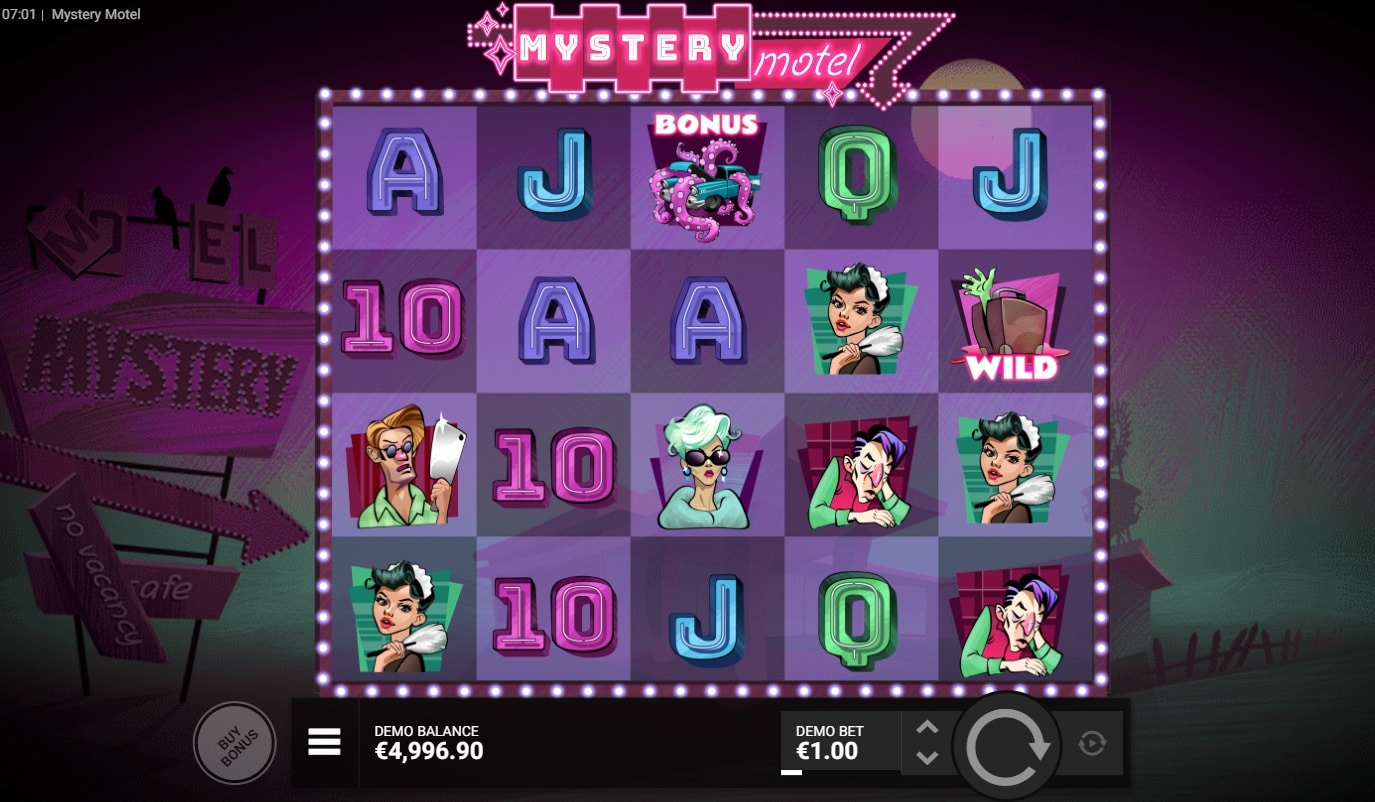 The very last slot that is similar to the Chaos Crew slot is Mystery Motel, and I am more than confident that you will have plenty of thrills and spills when playing it, and all being well if Lady Luck does saddle up close to you when you set about playing it you could win its 10,000x your stake jackpot.
Ven if you do not land the jackpot paying winning combinations there are plenty of other ways you could win bug when playing the Mystery Motel slot online or via a mobile device and one of them is via its potentially mega paying free spins that can re-trigger 10 times, and with wild multipliers also in play the winnings really are there for the taking at times, when plenty of them do spin in of course.
David is a keen slots player and has spent countless hours playing both online and in land based casinos. He enjoys sharing his knowledge of the gambling industry and keeps a keen eye out for the latest online slot games. Contact him by sending an email to david@casinochronicle.net.