Low stake but high paying slot games are always popular and slots like Dork Unit including Cubes 2, Frutz, and the Bowery Boys do have some huge payout potential.
I will be giving you a run through as to just what those similar slots and a few other can award you with in this guide but let me first give you some idea of what awaits you if you decide to give the Dork Unit slot a try.
Well to begin with, there are 16 pay lines that are going to always be in play on that slot, however you will only have to wager 0.10 or an upward increment to play off each spin.
However, the money in this slot is in its bonus games and the maximum payout you could end up winning when playing it is a payout worth 10,000x your stake, so even when playing for the minimum bet possible you could land a jackpot worth a cool, 1000.00 in whichever currency you are playing it.
One aspect of this slot that is unique is the free spins feature round for the reels can expand when it has been triggered therefore giving you the possibly of hitting more winning combinations during that bonus game.
Slot Games that are similar to Dork Unit:
Cubes 2
Frutz
Bowery Boys
Harvest Wilds
Gladiator Legends
Cubes 2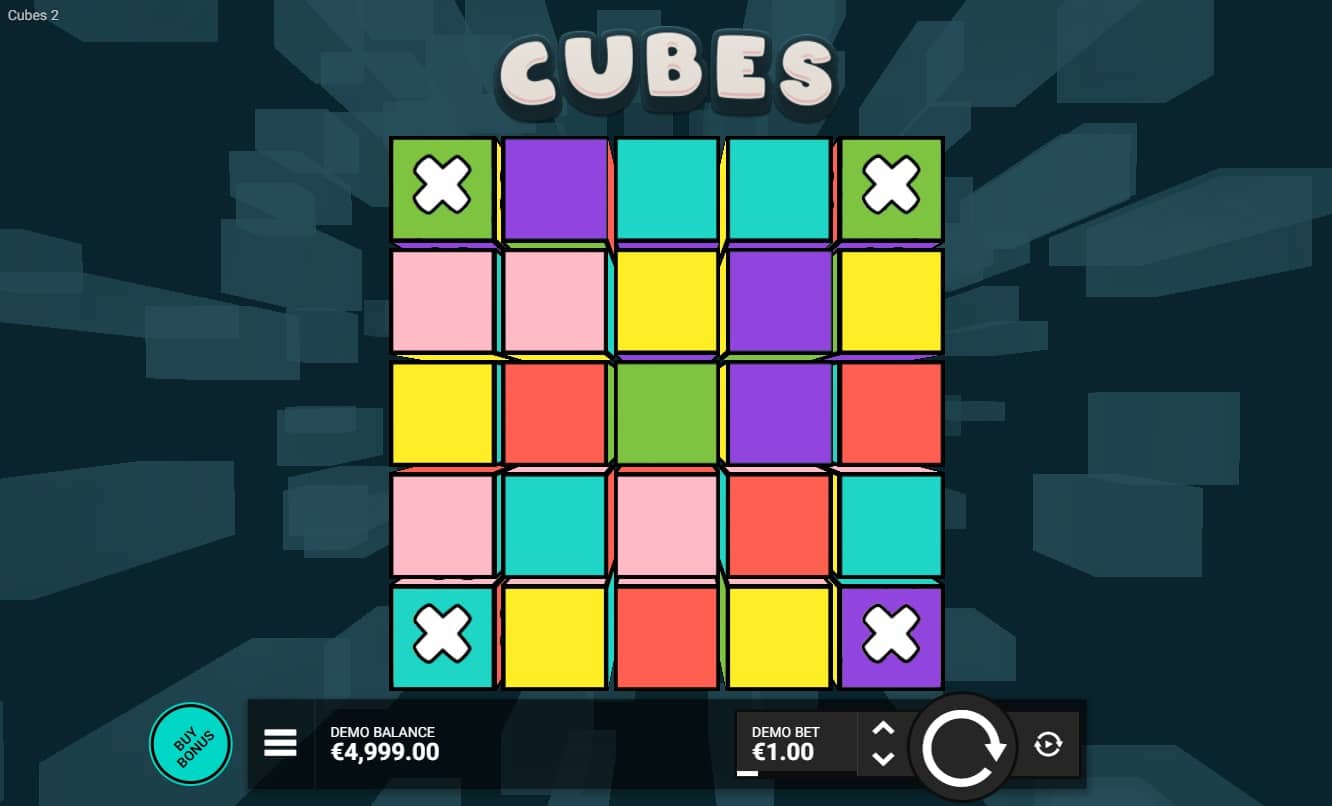 How you do fancy playing an online and mobile device compatible slot machine that could award you on any one single spin you play off a jackpot worth some 10,500x your wagered stake, well if that is something that does tickle your fancy then feature your eyes over the Cubes 2.
That slot takes pride of place at all casino sites and apps that offer the Hacksaw Gaming range of video slots, so if you do want to play it either for free and at no risk whatsoever or give it a whirl in a real money mode, then those are the places you will have to look to find it.
As for what makes that slot worth tracking down and playing other than its maximum payout, well it is a slot that uses a cluster pays type of playing structure and format so you will not have to worry about pay lines.
Plus, as the grid the slot uses to display the reel symbols upon, can grow magically to one as large as an 11×11 grid, when that happens, and you are playing the slot you then have the maximum chances for forming multiplier winning combinations.
Frutz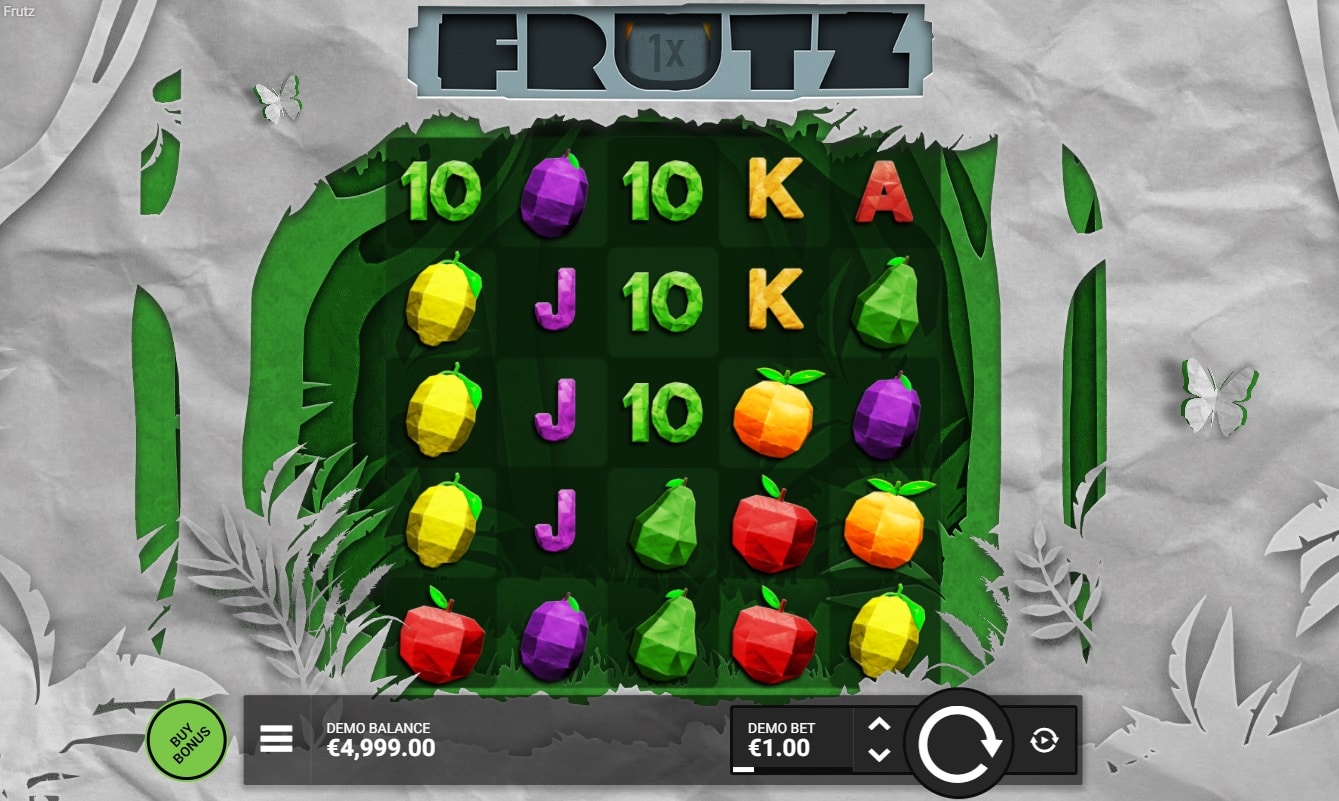 It is due in no small part the special multiplier values that can come into live play when you are playing the Frutz slot that makes that game one that can be a potentially huge paying one, but ultimately it is for you to decide which of the slots like Dork Unit you like playing the most thanks to the way that they have been designed.
But be aware that the Multipliers in play on this game can boost winning payouts by up to 100x their values, so you can see for yourself just how those symbols really do give players the chance of winning big, even the lowest stake players by the way.
There are free spins which can of course be awarded to you whenever you set about playing the Frutz slot, which is an online instant play slot and has also been enhanced for mobile slot players too, and the maximum winning payout is a jackpot worth a rather tempting 10,000x your stake, and keep in mind the stakes are fully adjustable so you can play for tiny amounts of some rather high stake amounts instead.
Bowery Boys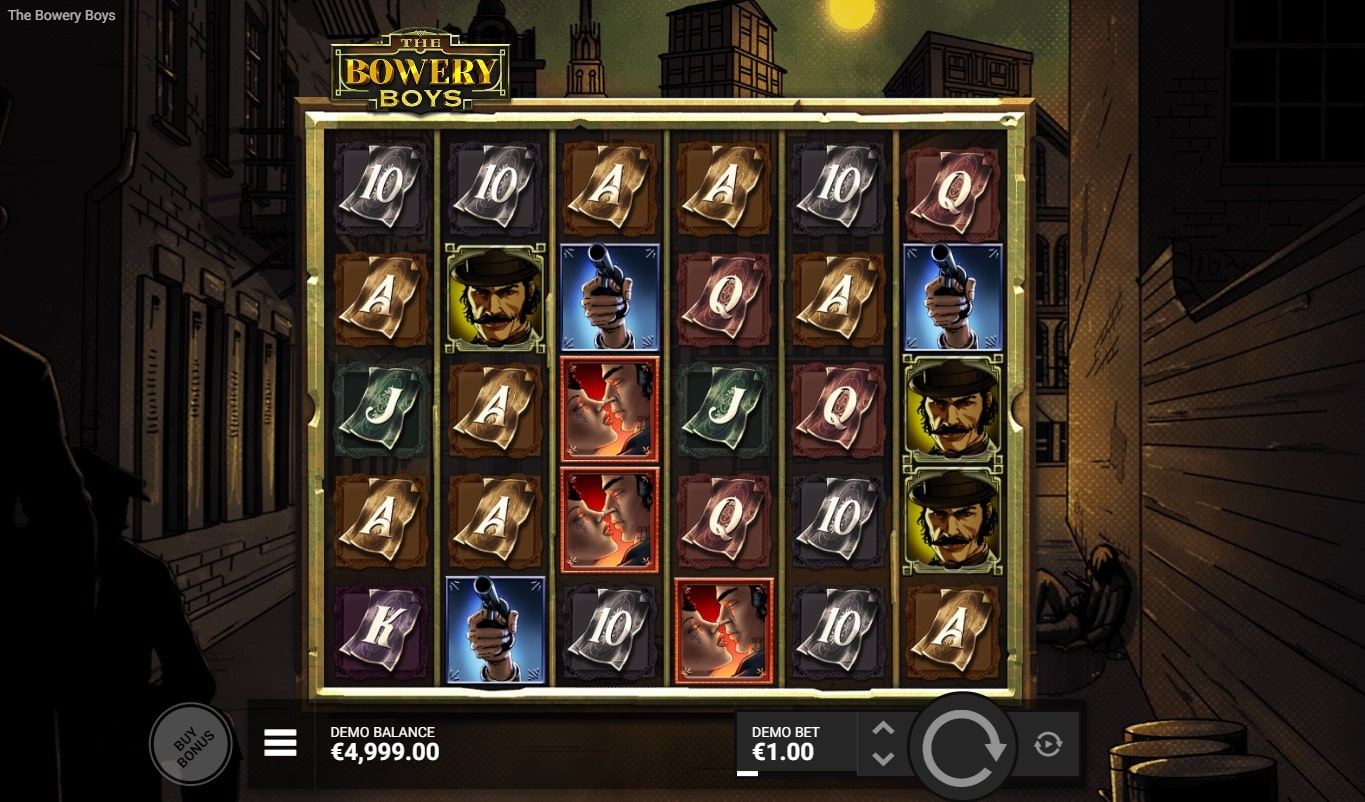 The Bowery Boys slot is another slot like Dork Unit, but it can be a rather frustrating slot machine at times, as you will find that to trigger some of he features on which high valued winning payouts can ultimately be achieved, you need to first save up some special symbols and then wait for another triggering symbols to appear.
Take for example the Strongbox Storage feature, I have seen some large amounts of cash paid out via that bonus game, but first you must save up the boxes via playing the base game and then wait until the Key appears which is the triggering symbol to award that bonus game, and sometimes it can take what feels like an age for it to appear.
The same can also be said of the Daisy's Dynamite feature, for you will have to first save up the Dynamite Multipliers as they appear as you play off each base game spin, and then to get those multipliers coming into live play you then must see the Detonator symbols making its appearance.
But it is certainly an exciting slot to play and one that when everything does fall into place and quickly too, could enable you to walk off with a fortune in winnings.
Harvest Wilds
With up to 10,000x your stake being offered as the jackpot payout, the Harvest Wild slot is certainly another slot machine similar to Dork Unit, in as much as there is always a chance of winning big whenever you give it some real money play time.
The way in which the higher valued winning combinations are formed is twofold though, for there are multipliers that can come into live play and also a respins feature, and when both occur you will be sat there in anticipation of just how much you are about to win.
Gladiator Legends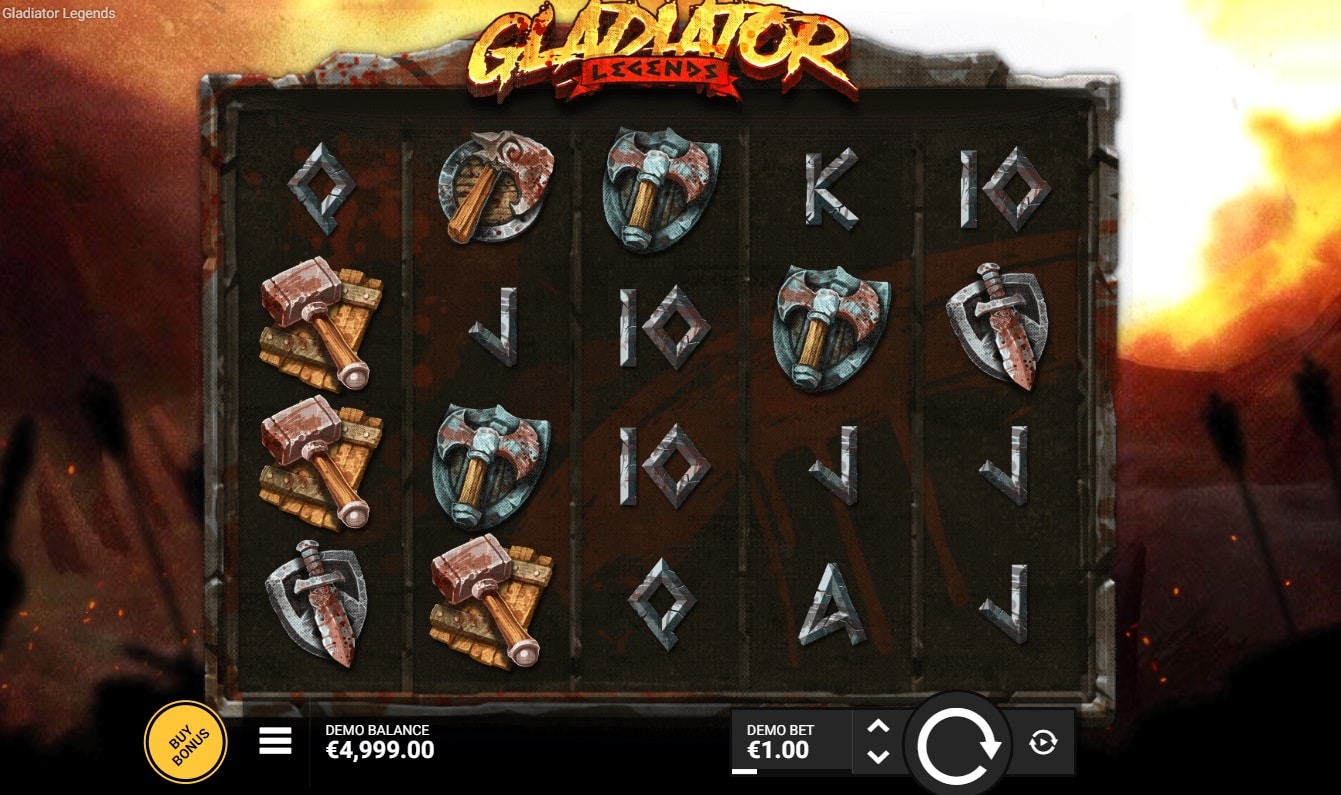 One other slot machine that I would suggest you at the very least play via the demo mode version of the game to initially ascertain if you like the way that Hacksaw Gaming have designed and structured that slot is their Gladiators Legend game.
It is the Duel Reels structure that makes this what I would call a must-play slot, and when you do give it a whirl you always have the chance of spinning in some huge paying winning combinations via either its base game or its bonus games and bonus features.
David is a keen slots player and has spent countless hours playing both online and in land based casinos. He enjoys sharing his knowledge of the gambling industry and keeps a keen eye out for the latest online slot games. Contact him by sending an email to david@casinochronicle.net.