There are quite a number of slots like Itero, and some worth playing are OmNom, Break Bones and Undead Fortunes.
As for just what it is about Itero that make players play it again and again, well thanks to a rather unusual base game feature call the Echo Spins feature, once awarded to players they have the chance of having any winning payout repeated multiple times.
There is certainly a huge jackpot up for grabs on that slot too for that jackpot is worth 10,000x your stake, and to add another level of excitement when playing it, there are two unique bonus games that can be triggered.
It is one of many slots designed and developed by Hacksaw Gaming that have many a player raving about them, and with published, and it does have to be said higher than average RTP's on offer on their range of slots, they are ones that are always worth tracking down and getting stuck into playing for real money, but free play demo mode versions of the following similar slots are also available online.
Slot Games that are similar to Itero:
OmNom
Break Bones
Undead Fortune
Alpha Eagle
Forest Fortune
OmNom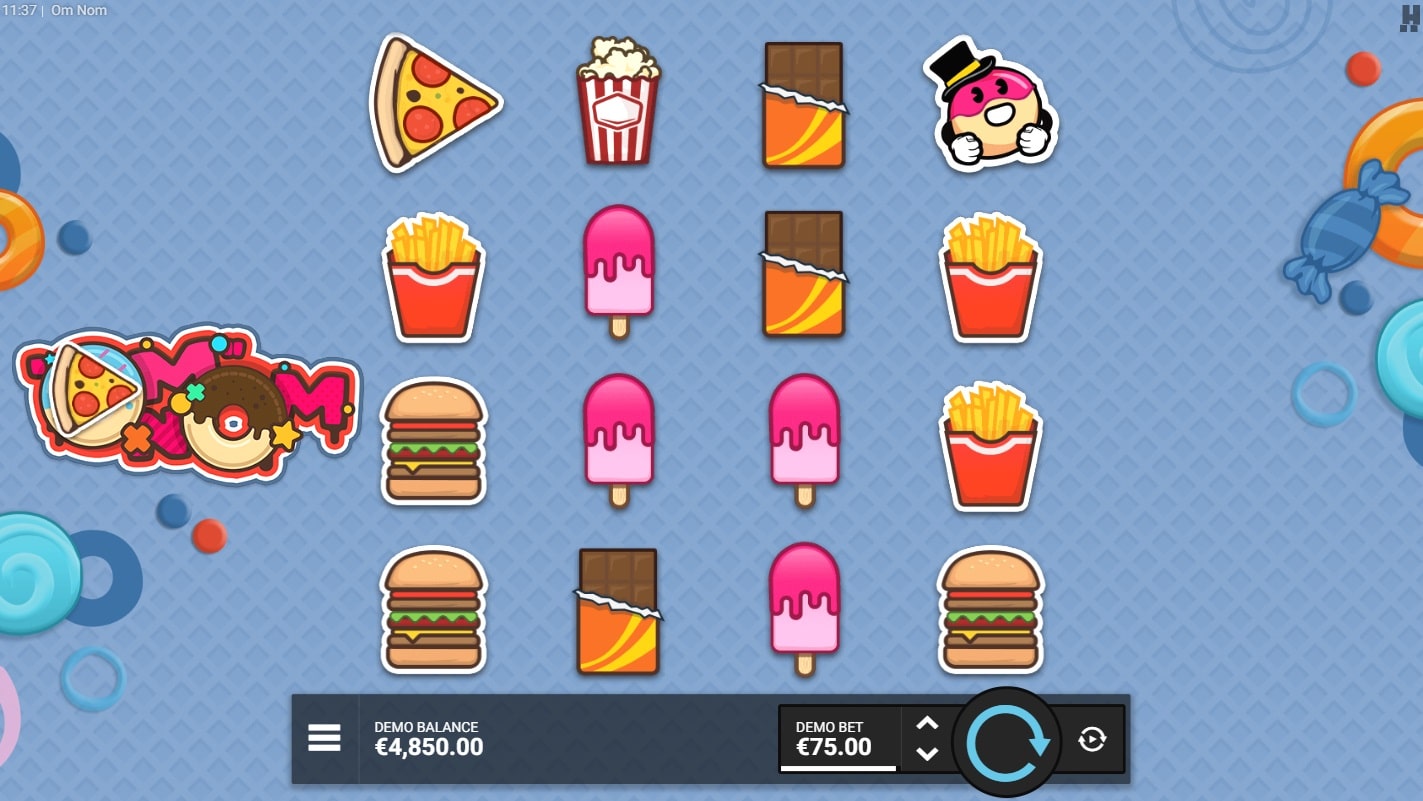 Whilst lots of slots are like Itero, you will also be best advised to additionally play those that also have their own unique built in bonus features, for slots such as OmNom will always guarantee that you have a rollercoaster type of online or mobile slot playing experience.
That slot has a set of mystery reel symbols and whenever any number of them spin into position they will then all magically turn into one randomly selected symbol, therefore you will ideally want as many mystery symbols spinning in as possible and then see them all turning into the highest paying symbols to have the chance of bagging a high value payout.
What also makes it a good alternative slot to play to Itero are the multipliers that can also magically appear, some of them have huge multipliers displayed so the bigger they are the better, check this slot out soon for I am more than confident that you will have a ball when playing it.
Break Bones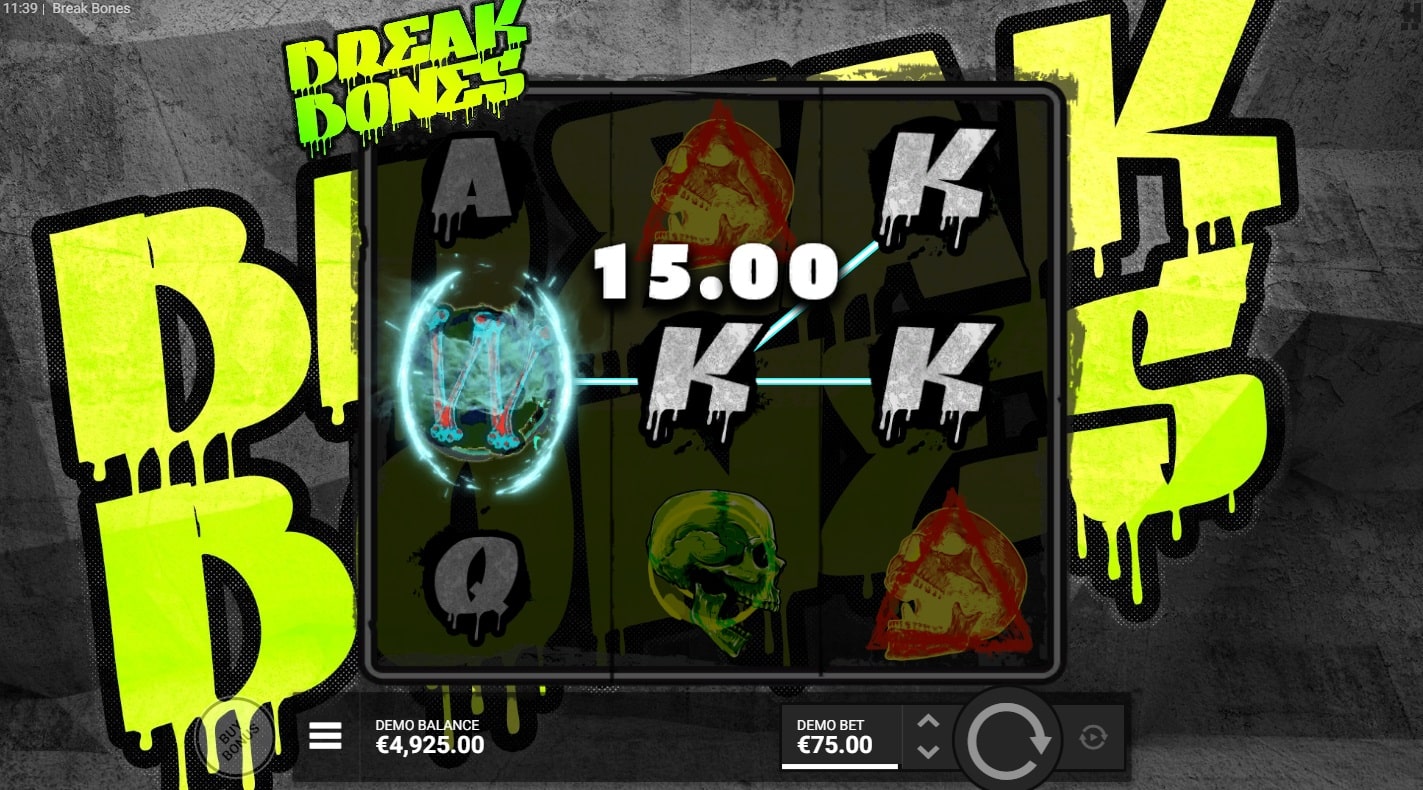 Let me now move onto Break Bones which is a slot like Itero in as much as players very quickly warm to playing thanks to the unique set of features it offers them.
Take for example the odd looking Skeleton Hand reel symbol, by landing just one of those reel symbols anywhere in view on the screen will see the game awarding you the Echo Spins feature which is going to see players then playing off up to 5 respins.
That respins feature can also be triggered if you are awarded with the free spins feature round, in fact there is a greater chance of it doing so during the free spins bonus round than there is during the base game.
As for just what you can win when playing Break Bonus, well the jackpot is not overly huge but it isn't a high variance slot, and that jackpot is worth 3,333x your staked amount on the spin you win the jackpot on.
Undead Fortune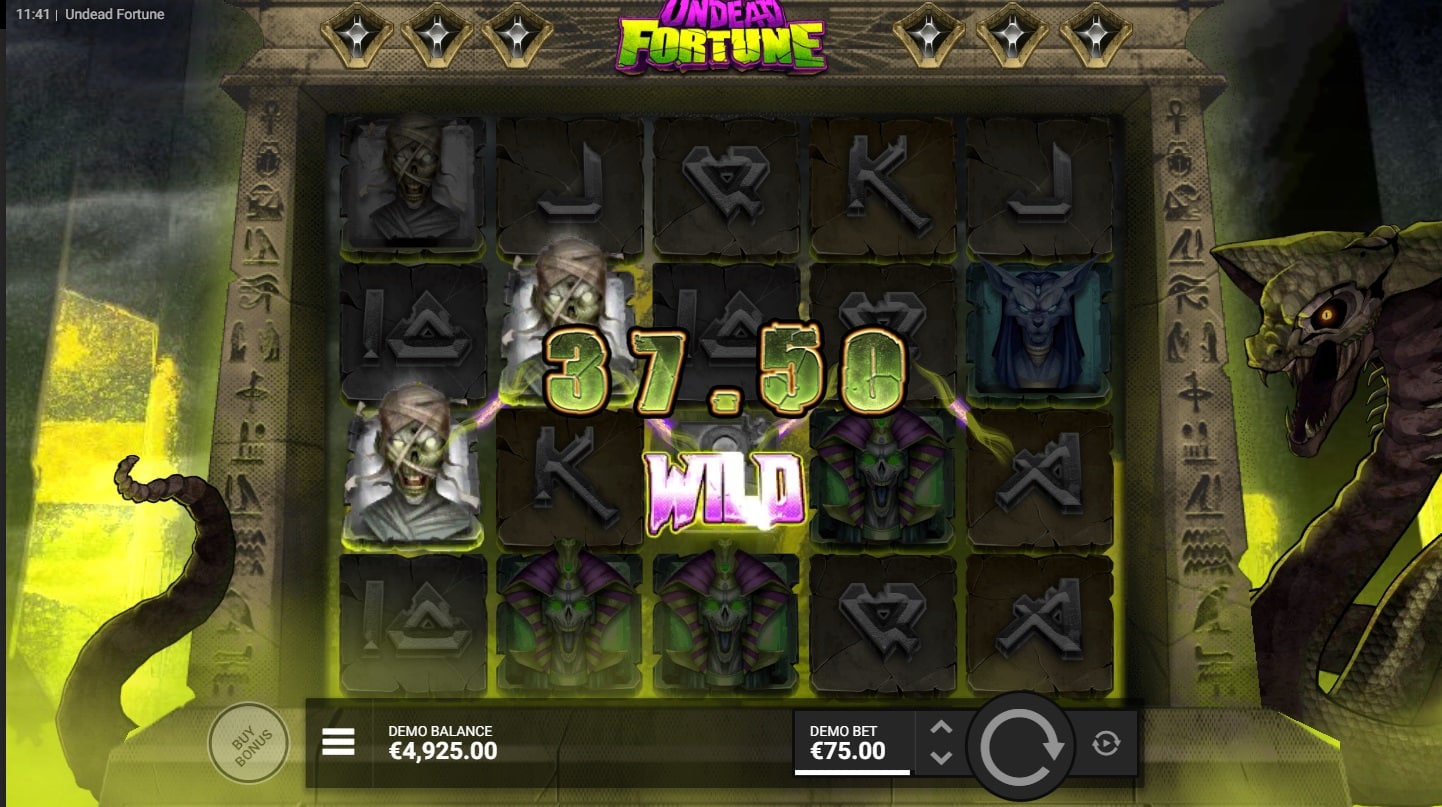 The Duels Reels structure that a handful of Hacksaw Gaming designed slot machines have on offer really are exciting slot players for with Walking and Expanding Duels on offer on another slot like Itero that being Undead Fortune, the base game is an exciting one to play off.
But in addition to that base game feature, two extra main bonus games could also be triggered on any spin you play off, both of which are famed for awarding some mega sized payouts, for reference those main bonus games are The Curse and The Tomb rounds so when playing this slot let us hope you get awarded with them plenty of times, and who knows, you may just do.
The jackpot no matter what coin denomination you choose to play this slot game for is a very tempting and very appealing 10,000 coins, so it is certainly worth winning for sure.
Alpha Eagle
The best aspect of Alpha Eagle in my opinion is the Stack n Sync feature and when triggered that is where stacked symbols come into play and with you having the chance of seeing them all spinning in covering multiple or even all of the reels in matching symbols there is a huge win potential offered by that feature.
Special symbols can also spin in if you are every lucky enough to trigger the free spins bonus game on this slot, and to be fair to Hacksaw Gaming, the way they have designed this slot that free spins feature round isn't a very rare one, so you will always have more than a fair and reasonable chance of triggering it and then playing it off.
I would also say another appeal of this slot like Itero is that the Eagle Link bonus game is one that all players will be wanting to trigger for that feature is both exciting to watch playing off and as long as you keep linking up the wins then there really are some huge amounts of cash on offer.
All in all this is a must play online and mobile slot that you really should consider playing much sooner rather than later so do give it a try one day soon is my advice, even if just via the demo mode version of the game,
Forest Fortune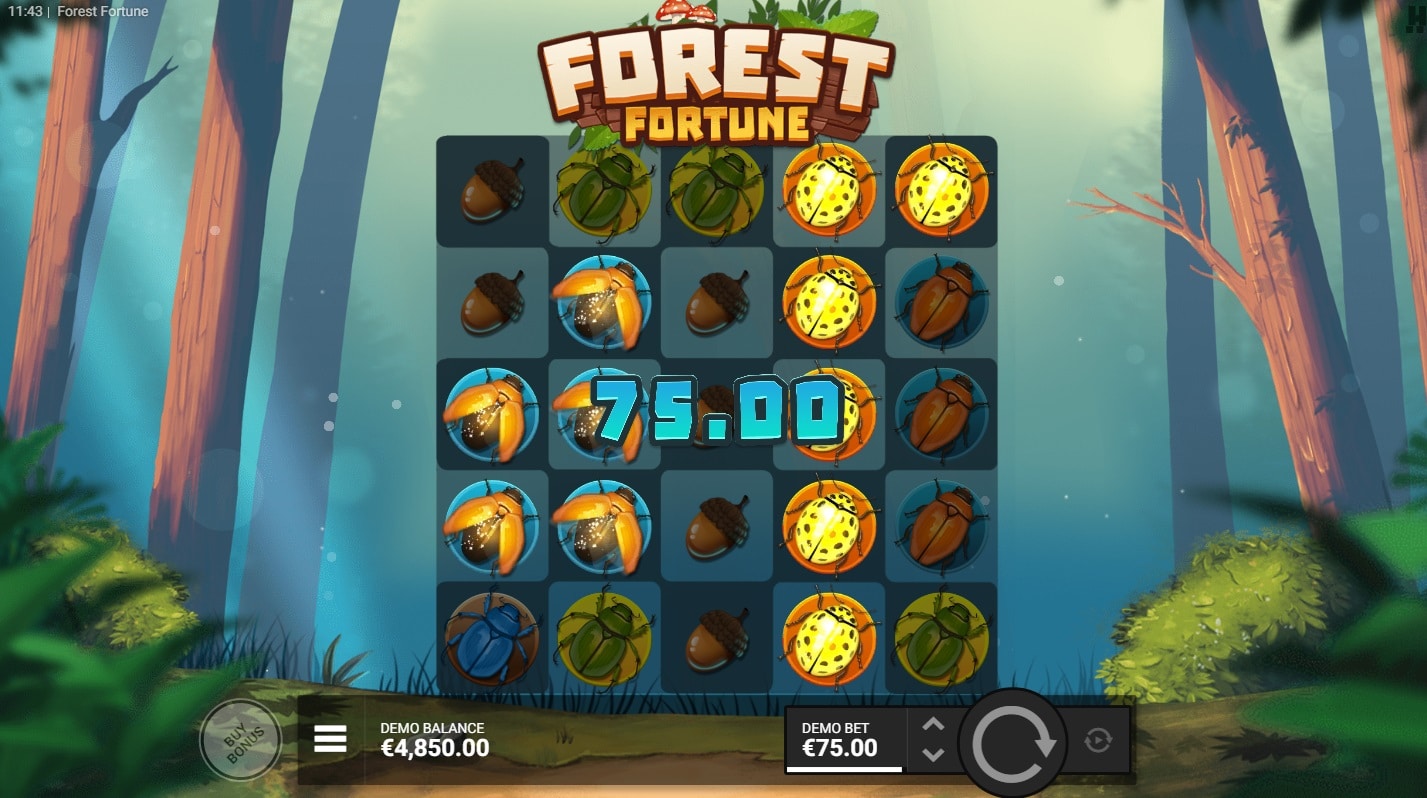 The last slot like Itero is Forest Fortune with thanks to never seen before Spreading Wild symbols you could see an otherwise losing spin turn into a huge paying one, but it is of course all dependent on just where those wild symbols spread to and secure themselves to on the reel positions.
One you trigger the free spins feature round, which hopefully will not take you very long to do additional multipliers come into play, and with the base game jackpot on offer worth a massive 5,000x your stake jackpot you may not even need to hope you trigger a bonus game to walk off with a big cash payout.
David is a keen slots player and has spent countless hours playing both online and in land based casinos. He enjoys sharing his knowledge of the gambling industry and keeps a keen eye out for the latest online slot games. Contact him by sending an email to david@casinochronicle.net.